Join us to celebrate the opening of 826 Boston's third Writers' Room, at the BTU School in Jamaica Plain. A short reception in the Writers' Room, with refreshments and remarks, will be followed by a book release party. Students in the fourth grade will sign copies of their original collection of published stories on the topic of kindness.
Reception: 12:30 PM
Book Release Party: 1:00 PM
All are welcome to both events. Please note that all visitors to the school must check in at the main office.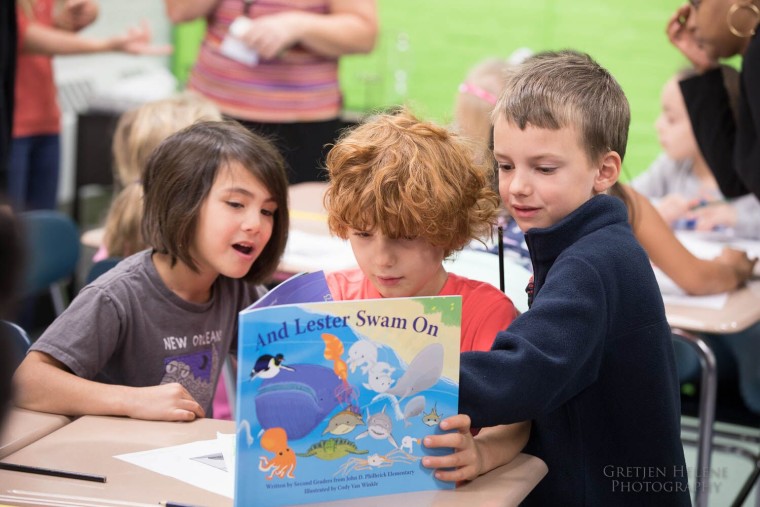 Special thanks to the Wellington Management Foundation, Brown Rudnick, Northeastern University, Simmons College, and Massachusetts Service Alliance Commonwealth Corps for support of the 826 Boston Writers' Room at the BTU. Special thanks to Cartoon Network for support of the publication.
---
Book Release and Celebration at the BTU Writers' Room
January 18, 2018
12:30 PM
Boston Teachers Union School
25 Walk Hill St.
Boston, MA 02130