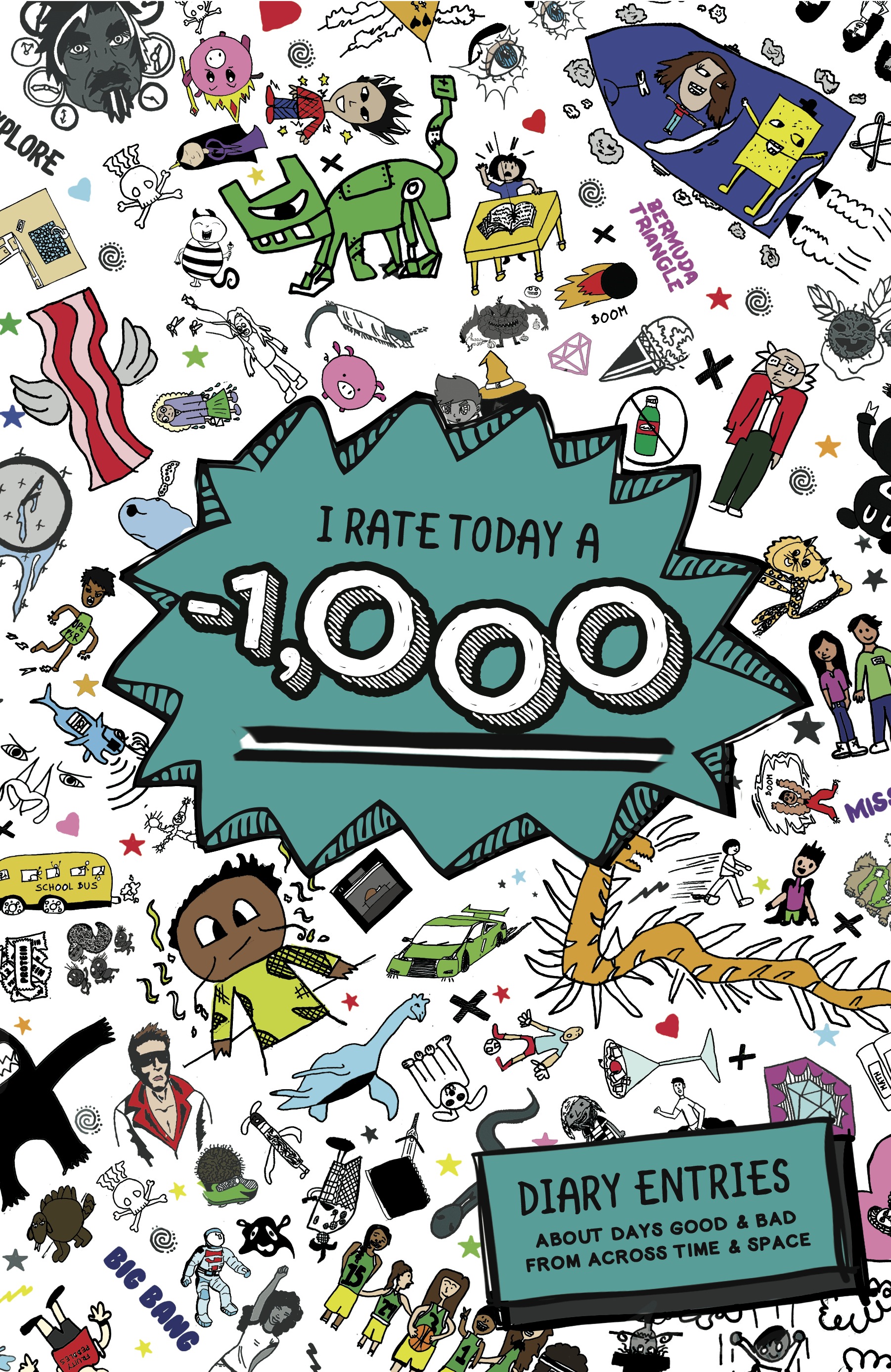 Our book project with our two after-school programs, Egleston Square and Grove Hall, is finally here!
I Rate Today a -1000: Diary Entries About Days Good & Bad from across Time & Space is a mad-cap collection of student work, written and illustrated in the spirit of Jeff Kinney's best-selling Diary of A Wimpy Kid series. In a foreword to the collection, Kinney writes, "These young writers know how to bring you into their worlds and walk in their shoes. Because after all, childhood is a universal condition."
Event details:
Wednesday, June 17th, 2015
7-9 PM
Grove Hall Branch of the Boston Public Library
41 Geneva Ave.
Boston, MA 02121
Featuring student readings from the book and a signing by the authors, this event is ticketed. Copies of the collection will be on sale for $15. Please contact Nakia Hill with questions or call 826 Boston at 617-442-5400 for more information or to RSVP.