Communications and Development Coordinator
Leah Abraham is a storyteller, journalist, and communications specialist.  She began her career as a reporter at a community newspaper in Seattle and later transitioned into nonprofit communication. She is the editor-in-chief of SheLoves Magazine and finds deep joy in working with writers of color. Leah grew up in India and relocated to the U.S. in her teens. Her life's calling is to be the best cat mom ever and to decolonize the world around her.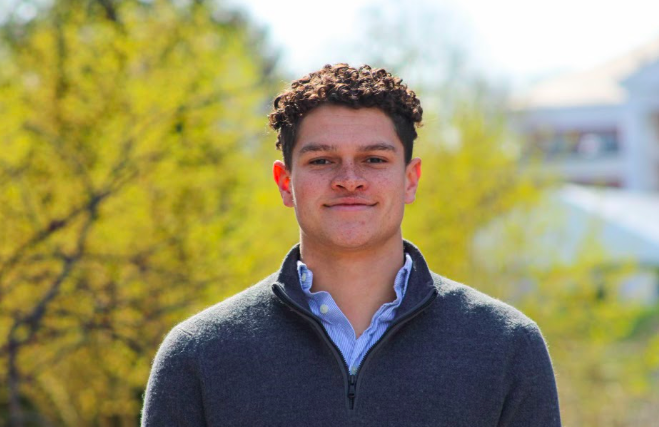 Operations Assistant
Devonn is a local native growing up just north of Boston in Danvers. He received a B.A. in Black Studies from Amherst College, where he was also a member of the Men's basketball team, CACSAC (The Council of Amherst College Student-Athletes of Color), and BSU. Devonn has a passion for creating a more diverse and equitable world, and hopes to help find ways to open avenues for others as sports did for him. Outside of work, he loves traveling, photography, and trying new foods.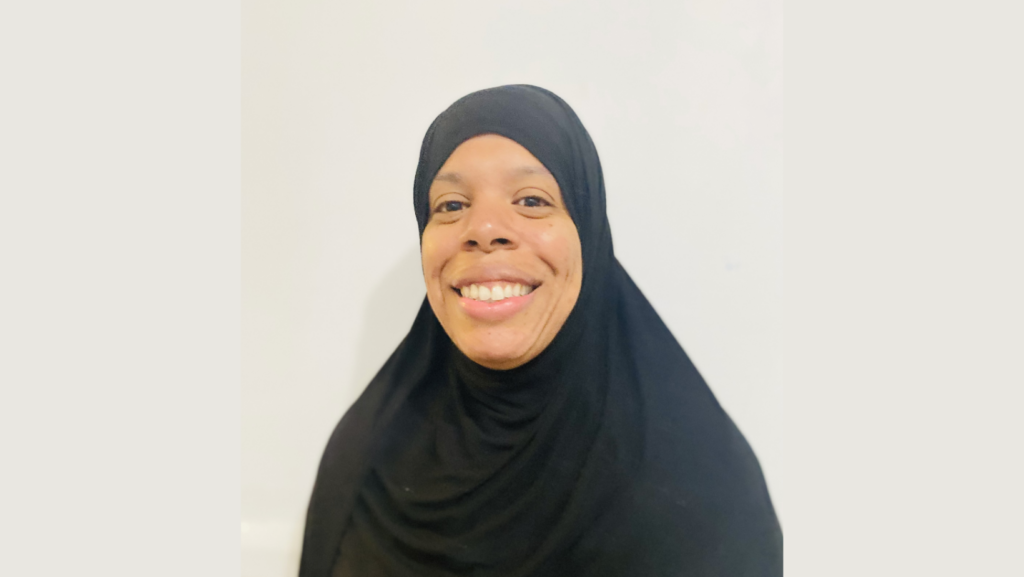 Out-of-School Time Program Assistant
Aminah is a native Bostonian and long-time 826 Boston parent who has seen six of her seven children participate in various 826 Boston programs over the last seven years. She received her B.A. from Lesley University in Elementary Education and Family Studies and is currently pursuing a Certificate in Project Management, as well as courses in social-emotional learning, trauma-informed teaching, and deconstructing problematic narratives of marginalized communities in education. As a seasoned homeschooler, former elementary school teacher, and advocate for high-quality, equitable, and culturally conscious education for all, she is looking forward to bringing her talents to the 826 Boston team. Aminah loves to spend her time with her kids, camp on Cape Cod, and indulge in B3 ice cream from Cambridge's Toscanini's as often as possible.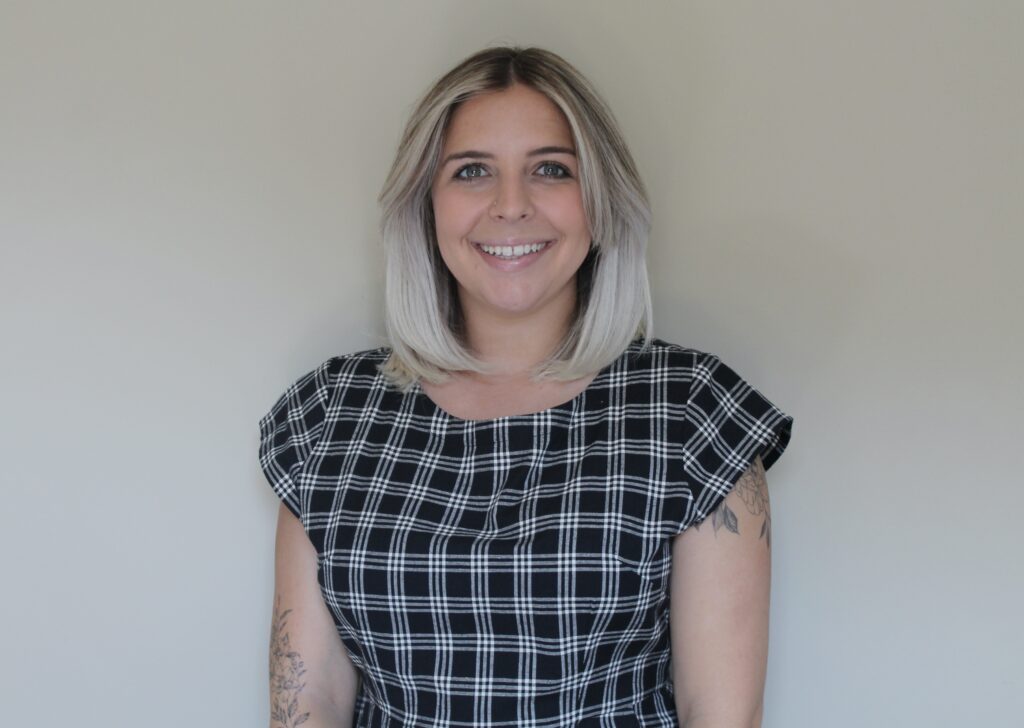 Writers' Room Manager at the John D. O'Bryant School of Mathematics and Science
Olivia
 is a writer and educator. Originally from New Jersey, she graduated from Northeastern University in 2018 with a bachelor's in journalism and minors in political science and international affairs. During her undergraduate career, 
Olivia
 reported breaking news for 
The Boston Globe
, worked at girls' education nonprofits in India and Zambia, and won an Emmy award for her coverage of the refugee crisis in Greece. She then taught 8th and 9th-grade history for four years in Boston schools and earned her master's in education from Boston University in 2021. As an educator,
Olivia
's interests centered on inclusive history education, social-emotional learning, and amplifying young people's voices through student newspapers and governments. Outside of writing and reading, 
Olivia
loves spending time with her cats, playing Dungeons & Dragons, and shamelessly watching The Real Housewives.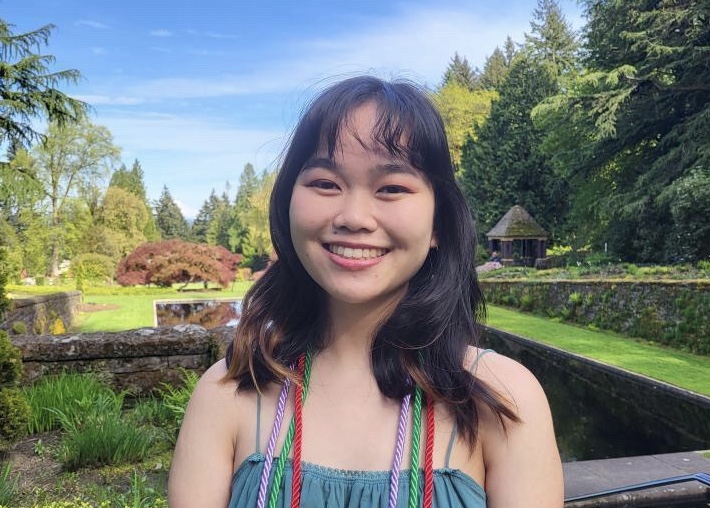 AmeriCorps High School Specialist, Jeremiah E. Burke High School
Mei is a Boston newcomer and recent college graduate, where she studied sociology, anthropology, and writing. She is passionate about using creative writing and art as means for community organizing, empowerment, and advocacy. In her free time, she likes to crochet, play with cats, read queer fantasy books, and eat noodles with chili oil.
Gena Barenholtz
(she/her)
Finance Manager
Prior to joining 826 Boston, Gena (she/her) held positions at HarbourVest Partners, LLC as a Senior Tax Accountant, Commercial Union as a Senior Accountant and Fidelity Investments as an Accountant. Gena graduated from Bentley University with a Masters in Taxation and a Graduate Certificate in Accountancy. Undergraduate she studied at the University of Massachusetts, Amherst and graduated with a Bachelor of Business Administration in Finance. Gena enjoys people, traveling as well as being outdoors running, biking and being active.
Out-of-School Time Program Manager
Leah (she/her) is a screenwriter and educator born in South Korea and adopted by Italian Americans in Malden, Massachusetts. She has worked with numerous nonprofits in Los Angeles as a juvenile justice teaching artist, leading creative writing workshops in detention centers and alternative education environments. Leah is a television writing fellow in Lena Waithe's 2021 Hillman Grad Mentorship Lab and has an MFA in Writing for the Screen and Stage from Northwestern University. She can't wait to share her passions for storytelling, curriculum development, and youth program coordination with everyone in the 826 Boston family!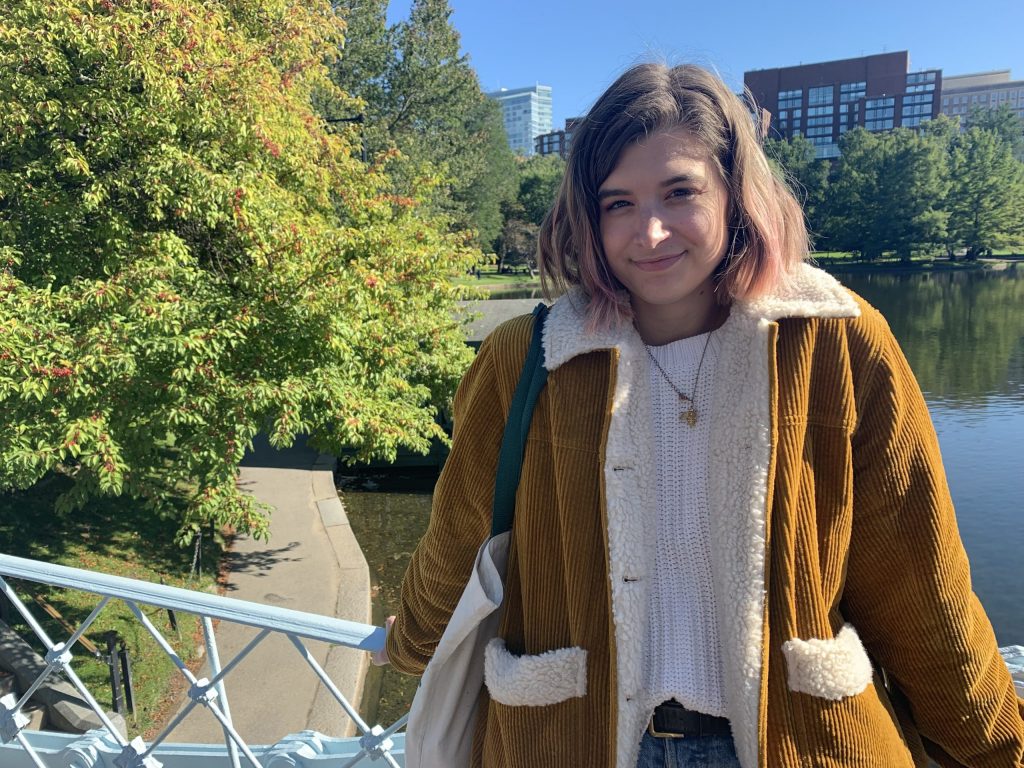 Publishing Coordinator
Miranda is a Michigan native who discovered her passion for amplifying student voices during her undergrad at Aquinas College. There, she studied Community Leadership, English, Writing, French, and Irish Studies, and learned the importance of intersectionality in all aspects of life. She loves the nuance of language and feels most joyful when talking to others about writing and editing. In time spent away from writing and reading, she can be found baking bread, building a cheeseboard, and quoting hundreds of movies.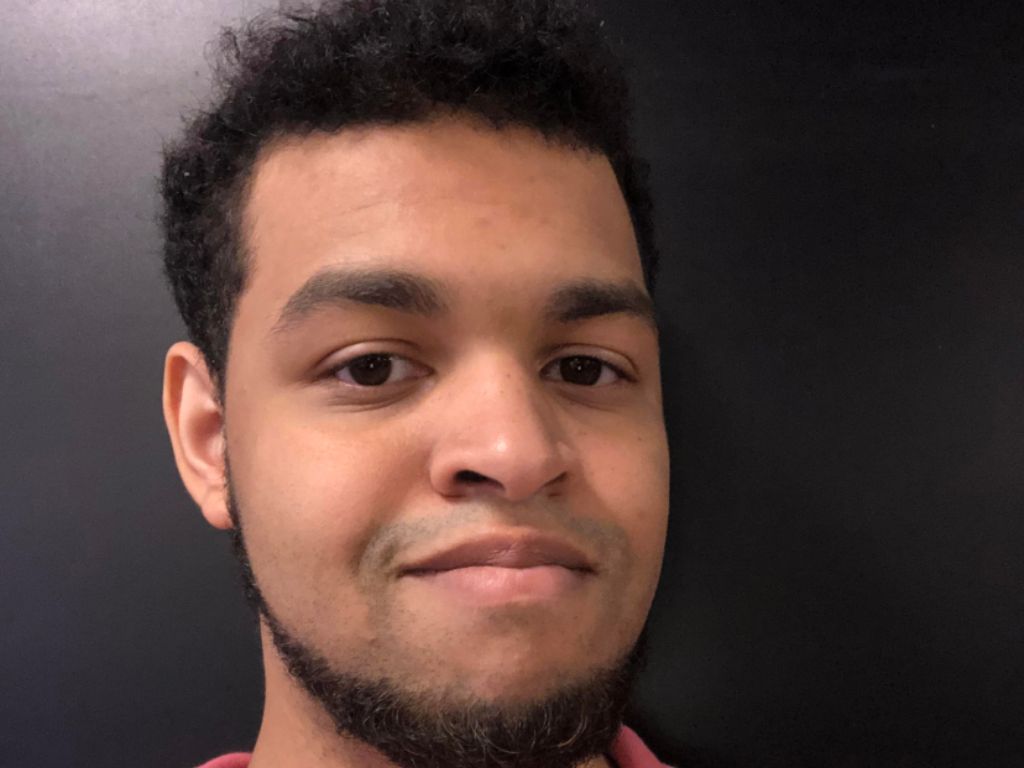 AmeriCorps K-8 Specialist, Boston Teachers Union School
Anthony was born and raised in Boston. While this is Anthony's first year in the AmeriCorps program, he worked with 826 Boston as a high school senior. He valued his time so much that he wanted to jump back in and work with the 826 Boston team again. Anthony graduated from Emerson College with a bachelor's degree in Creative Writing. During his time there, he worked as an on-air radio DJ with 88.9 WERS. His passions include watching movies, reading books, watching and reading comics, and writing screenplays and short stories. He spends his spare time walking around various neighborhoods, hitting up bookstores, thrift shops, and cinemas—all the while listening to audiobooks or podcasts.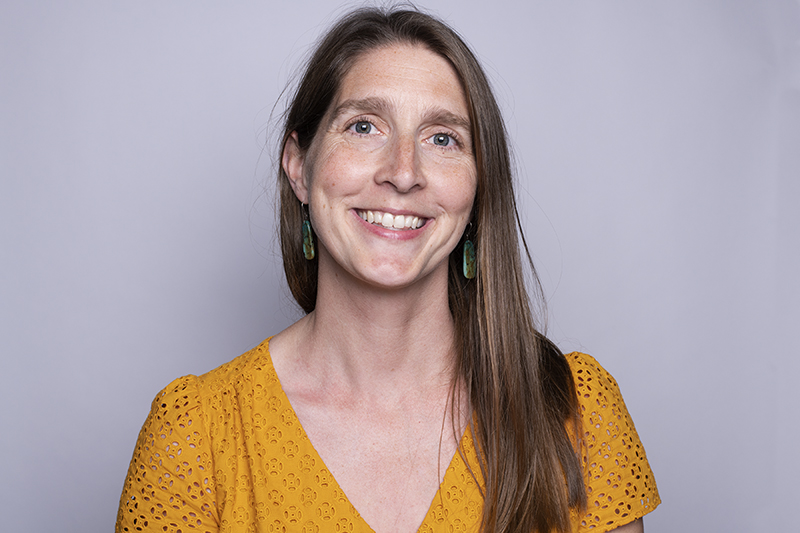 Communications Director
Kara (she/her) grew up in a tiny town in the Adirondack Mountains and earned her B.A. in English at Middlebury College in Vermont. She's worked in a variety of digital and communications roles, most recently at the ONE Campaign where she wrote stories of passionate poverty-fighters and helped designed campaigns to increase public engagement to advance poverty reduction in Africa. Kara regularly misses Scratch bagels in Maine, loves reading The Circus Ship by Chris Van Dusen, and is a big fan of after-dinner walks.
AmeriCorps Writers' Room Fellow, K-8 Specialist
Elm is a writer, performer, and educator from Melrose, Massachusetts, now based in Jamaica Plain. They served as an 826 Boston intern in the spring of 2016 and are thrilled to return to 826 Boston to work at Boston Teachers Union School. After studying creative writing, theater education, comedy, performance poetry, and experimental theater in Boston and Chicago, they have worked with creative communities across Greater Boston, including Mass Poetry, Rehearsal for Life/Urban Improv, the Puppet Showplace Theater, Writers Without Margins, Deana's Educational Theater, the Boston Poetry Slam, and the Roslindale Square Theater. For fun, they run, draw, and daydream about adopting EVERY dog. The coolest thing about them is that they are a triplet! Find them by night in Boston's oldest graveyards as a costumed "Ghost Host" with Ghosts & Gravestones Boston.
In-School Programs Coordinator
Kassy is a Bostonian, born and bred (go Patriots, Celtics and Red Sox!). She recently graduated from University of Massachusetts, Lowell with a B.A. in English Literature. Her passion for writing and reading started with a scholastic book fair catalog and a half-empty piggy bank stash. Drawn to 826 Boston's mission of transforming students into published authors and empowering them to find their voices, Kassy intends to support students on their journey becoming confident storytellers. When Kassy isn't reading multiple books at a time or spitting poetic wax on paper, she is a pretend sleuth watching true crime television or spending quality time with her friends and family in the city.
Director of Programs and Community Engagement
Born in Cali, Colombia, Jay moved to the Greater Boston Area at the age of nine, and he has stayed ever since. Jay joins 826 Boston having spent time as a youth worker, informal STEM educator, and author of an unfinished comic book back in seventh grade. Prior to 826 Boston, Jay advocated for youth at Breakthrough Greater Boston and Cambridge School Volunteers; he even learned to conduct lightning at the Museum of Science. Outside of the office Jay, works as a freelance stage manager and sound designer, enjoys digital drawing, and is trying to eat at every restaurant in the city.
Karina Enriquez
(she/her)
In-School Bilingual Programs Coordinator
Karina (she/her) is a Los Angeles native and daughter of Mexican immigrants. Before moving to Boston, Karina managed youth programs for elementary and middle-grade students. She is pursuing her MA in Children's Literature and MFA in Writing for Children at Simmons University. As a Latinx writer, her stories center on identity and self-acceptance, inter-generational conflict, depression, and self-worth. At 826 Boston, Karina is thrilled to combine her passion for youth services, writing, and diverse voices. When she can find time to relax, Karina enjoys exploring the outdoors and all the historic sites Boston has to offer.
AmeriCorps Volunteer Engagement Specialist
Lindsay grew up in Baltimore and took an interest in serving her community in the wake of an increase in police violence and mayoral corruption in the city. These events served as a catalyst for her to be involved with youth issues, volunteering, and politics. As Lindsay grew more in her advocacy, she decided to leave Baltimore and moved to Boston in 2017 to attend Suffolk University. There, she spent the next 5 years completing both her B.S. in Political Science with a concentration in American Politics and a minor in Journalism, and her Master of Arts in Applied Politics, graduating with both degrees in May 2022. In the 2021-2022 school year, Lindsay served as the Volunteer Program Fellow at Suffolk's Center for Community Engagement, connecting with hundreds of students and working with over 30 partners in the Boston area, one of which being 826 Boston! Now officially a Boston resident, Lindsay still keeps those issues in Baltimore close to her and uses them as a grounding force to continue her advocacy. During this year of AmeriCorps service she hopes to bring her years of experience to a community she now calls home.
Catherine Gomez
(she/her)
Human Resource Manager
Catherine graduated from Hollins University in 2012 with a degree in Spanish and International Studies. She completed two years of AmeriCorps, first teaching English to immigrants and refugees in New Bedford, and then advocating for children in foster care as an AmeriCorps VISTA in Boston. Most recently, she was the Site Manager with Jumpstart for Young Children, working with both college students and preschoolers in Roxbury. She is currently working on completing her Masters of Education at Northeastern University. She is passionate about service, books, and social justice.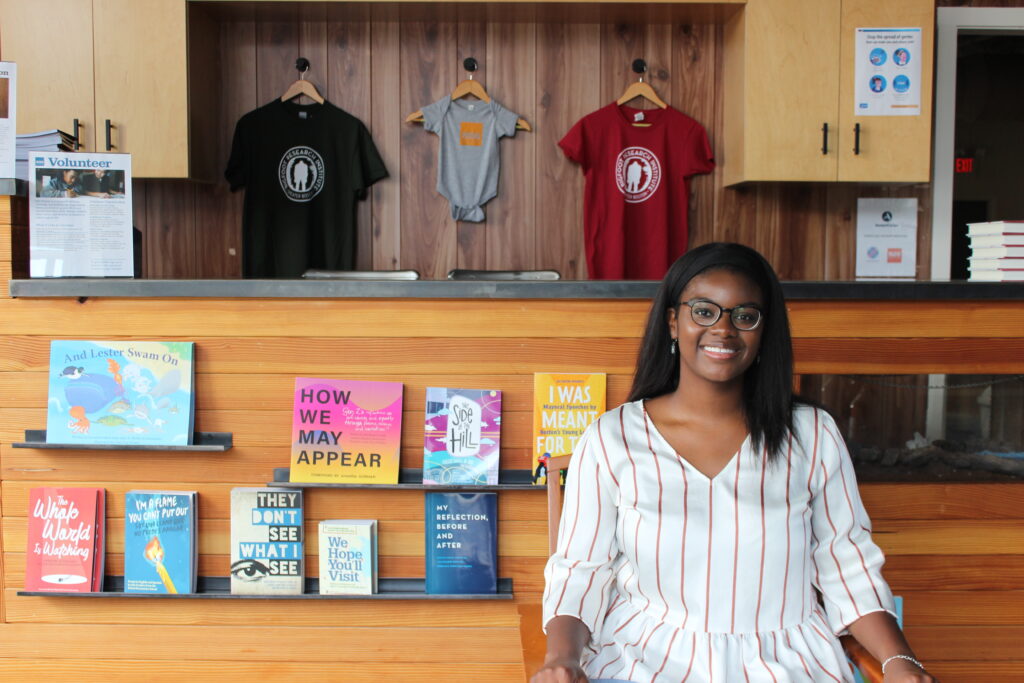 AmeriCorps VISTA STEM Literacy Specialist
Noel (she/her/hers) is a research scientist and STEM advocate. Noel spent her early years in the Rose Capital of America (Tyler, TX) before moving to the home of the Alamo (San Antonio, TX). In 2019, she earned a Bachelor's degree in Cellular and Molecular Biology from her home by the sea in Virginia, Hampton University. To further her education, she moved to Boston where she is pursuing a doctorate degree in Biological and Biomedical Sciences at Harvard. She is passionate about creating and sharing scientific stories. Noel enjoys running for leisure, reading and writing speculative/science fiction, and testing out new recipes with her sister.
AmeriCorps In-School Programs Specialist
Will grew up in Franklin, Massachusetts, and from a young age loved writing, and helping out his friends on essay assignments. He applied this skillset while he attended Wheaton College, where he worked as a peer writing tutor in the school's library. He found the work rewarding. After graduation, a year with AmeriCorps seemed like a natural next step to continue to help students voice their own ideas. In his free time he likes to run, watch classic movies, and to read about history.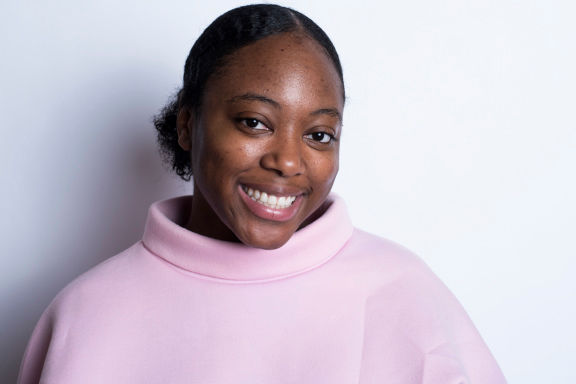 Isata Jalloh
(she/her/hers)
Writers' Room Director
Isata is a Boston native who grew up just blocks away from 826 Boston (If only it had been 826 Boston during her childhood…). She received her B.A. in communications with a concentration in digital journalism and a minor in sociology from Newbury College. Isata fostered her relationship with 826 in the spring of 2016 as a program intern, volunteer, service member, and now staff member. If Isata had to choose one author whose work changed her life it would be James Baldwin.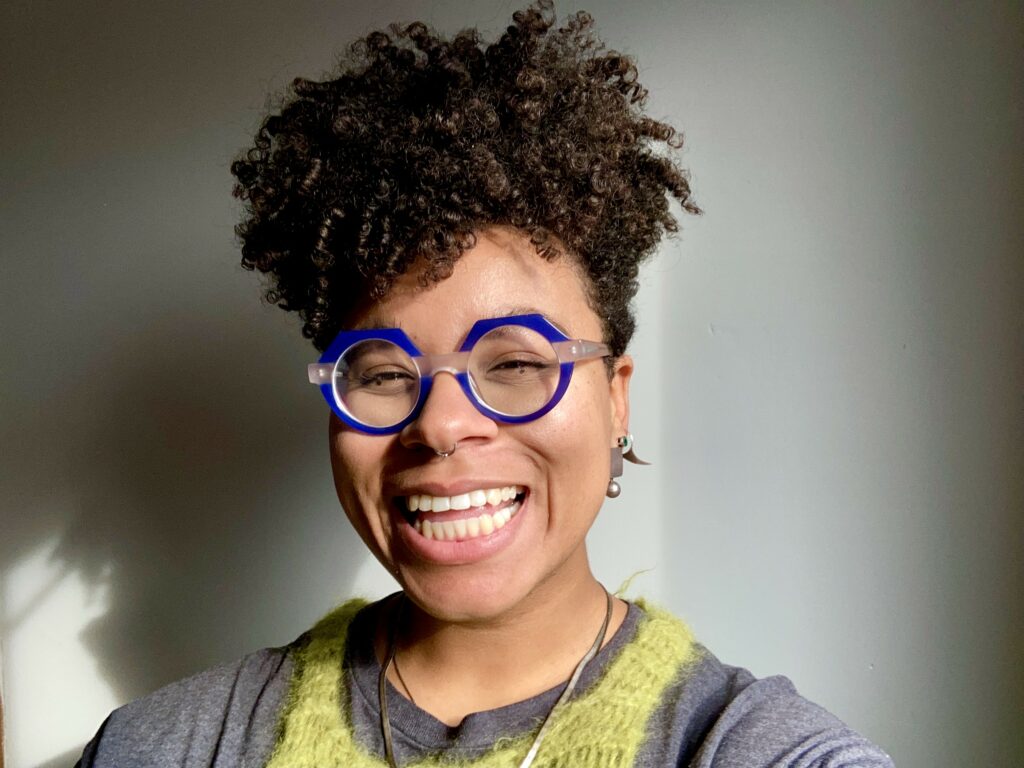 Elisabeth Layne
(she/her)
Writers' Room Manager, Boston Teachers Union School
Elis
grew up in Cambridge, Mass where she primarily hid in her room reading books and making jewelry and small clay turtles. She attended Bunker Hill Community College before graduating from UMass Amherst with a degree in Communication and a focus on Performance Studies. She has been a stagehand, a long-time camp counselor teaching fiber arts, and most recently spent a few years working in Quaker education. She writes essays and poetry about fat liberation, intersections, and liminality. 
Elis
 loves to cook and has a (mostly) inexplicable fascination with the MBTA.
Development Director
Jenna Leschuk got her foot in the door with writing as a student tutor at Dartmouth College's Composition Center. After graduation, she used the power of words (and recruitment!) to help find and train the next generation of environmental leaders with Green Corps. She worked in communications with Public Interest GRFX and as a freelance writer and graphic designer before joining the development team at 826 Boston.
Director of Human Resources and Operations
Monique grew up near Cambridge, England and moved to Boston in 2018. Monique comes to 826 Boston with a background as a school leader, a writing teacher, and prior USAF servicemember. She attended Fayetteville State University, an HBCU, in North Carolina for undergrad and Northeastern University for graduate studies. Writing runs in the family with Monique being a published author as well as her teenage daughter. When she's not supporting the 826 Boston team as the Director of Human Resources and Operations, you can find her contemplating new and exciting ways to continue to dismantle the patriarchy.
Mary Rose Manspeaker
(they/them)
AmeriCorps High School Specialist, John D. O'Bryant School of Mathematics and Science
Mary Rose Manspeaker was born and raised in Buckhannon, West Virginia. They recently graduated with an MFA in poetry from St. Joseph's University in Brooklyn, where they lived and taught for the last three years. As a writer, they enjoy playing with language at the intersections of society, place, and technology. Mary Rose is serving as a High School Specialist at the John D. O'Bryant School of Mathematics and Science, and hopes to learn about life in Boston from the students who shape it.
AmeriCorps High School Specialist, John D. O'Bryant School of Mathematics and Science
Colleen is from Long Island, New York. She graduated from Boston College, where she studied communication, journalism, and film. Colleen worked as a local reporter in Maryland before moving back to Massachusetts for a service year with AmeriCorps at 826 Boston. She enjoys baking, walking, the ocean, and narrative non-fiction.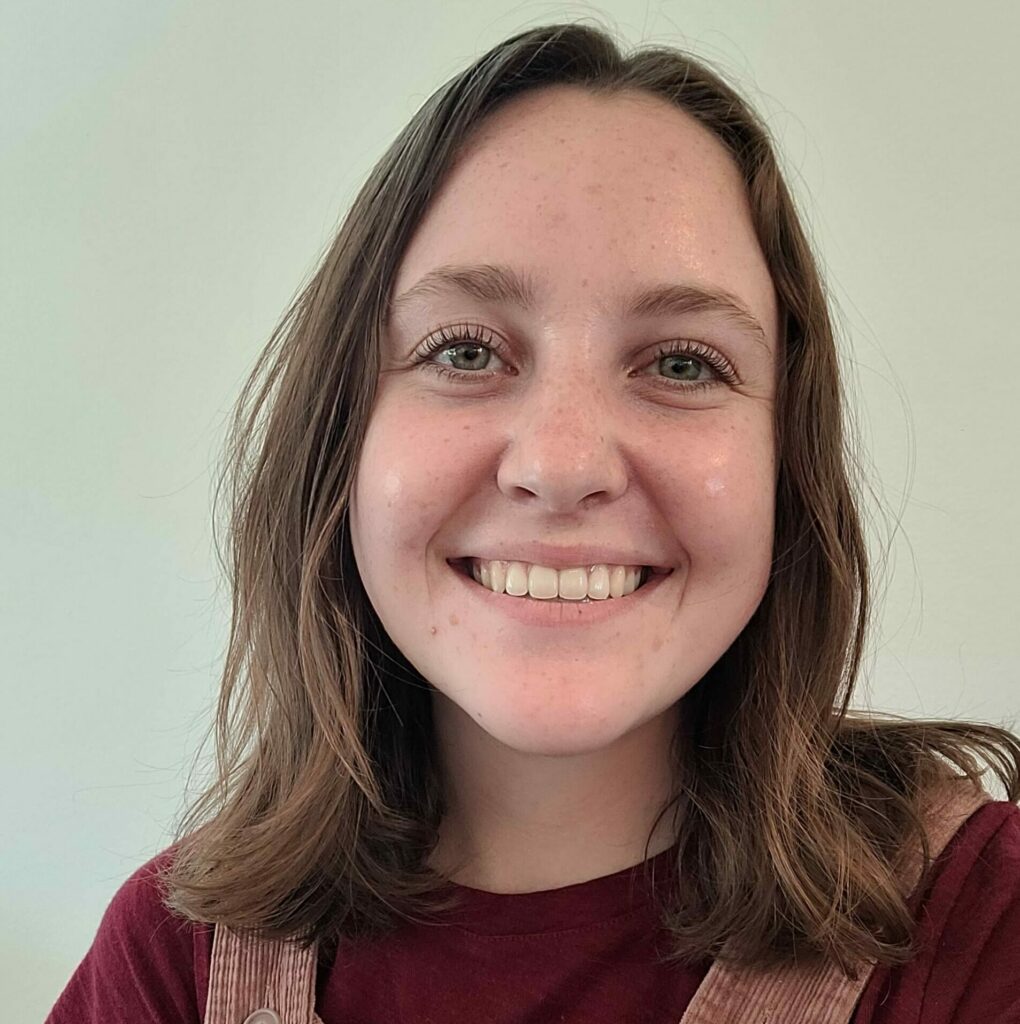 Olivia McGovern
(she/her)
AmeriCorps High School Specialist, Boston International Newcomers Academy
Olivia grew up in Central Wisconsin and later earned her B.A. in English at the University of Minnesota, Twin Cities along with a minor in Teaching English as a Second Language. She has been a tutor, a library page, and a digitizing assistant for film and photographs. When she isn't reading, she enjoys trying new recipes, knitting, and hunting down geocaches. She is also known to have long conversations with her cat, Calvin.
AmeriCorps Program Manager
Taelor is a passionate writer and educator, with over a decade of experience in education. She graduated from St. Edward's University in 2013 with a Bachelor's in Global Studies, and from Boston University in 2015 with a Master's in Curriculum & Instruction. Additionally, she was an AmeriCorps member from 2013-2015 and completed her service with Teach for America as a teacher in Boston Public Schools.
Growing up in Austin, TX, Taelor developed a love for storytelling, poetry, literature, art, and policy debate. Her love of writing only continued to grow into adulthood through writing poetry and starting her first novel. She has seen first-hand the power and confidence that writing unlocks for children through her work in education.
Prior to working at 826 Boston, Taelor spent many years working in schools. Taelor wore a variety of hats other than teaching, including ELL Program Manager, Instructional Coach, and Team Lead. In addition to creative writing, Taelor loves reading, painting, cooking, gardening, and making memories with her wife and two dogs.
AmeriCorps High School Specialist, Jeremiah E. Burke High School
Lewis Morris is a self-proclaimed dork. He is also a multi-talented poet, writer, beatmaker, MC, educator, and 6-time Uno world champion. Lewis started writing at the age of eleven, and discovered poetry slam at age fourteen. Since then, he has performed at venues and events across the country, including The Apollo Theater (New York, NY), The Smithsonian Museum (Washington, DC), The United Nations (New York, NY), TEDxBoston (Boston, MA), and TEDxVail (Vail, CO). Lewis has also released 5 full length, self-produced rap albums (with a 6th on the way), along with many more instrumental projects. Lewis' music and poetry is most known for confronting topics of mental health, masculinity, racism, and identity.
Carolyn Navikonis
(she/her)
Director of Programs, Impact, and Evaluation
Carolyn (she/her) joins 826 Boston with more than ten years of experience in education as a classroom teacher and nonprofit program leader. She began her career teaching English at Mills E. Godwin High School in Henrico, VA, opening the school's first writing center. Upon relocating to Boston, Carolyn joined the team at Citizen Schools. She first served as Director of Civic Engagement, recruiting, training, and engaging hundreds of volunteers across the private and public sectors. She then transitioned to Director of Eighth Grade Academy and Alumni Services, launching and leading innovative programs to support students through their middle to high school transition. A New Jersey native, Carolyn can often be seen pumping her fist and driving down the Turnpike with her husband and daughter in tow.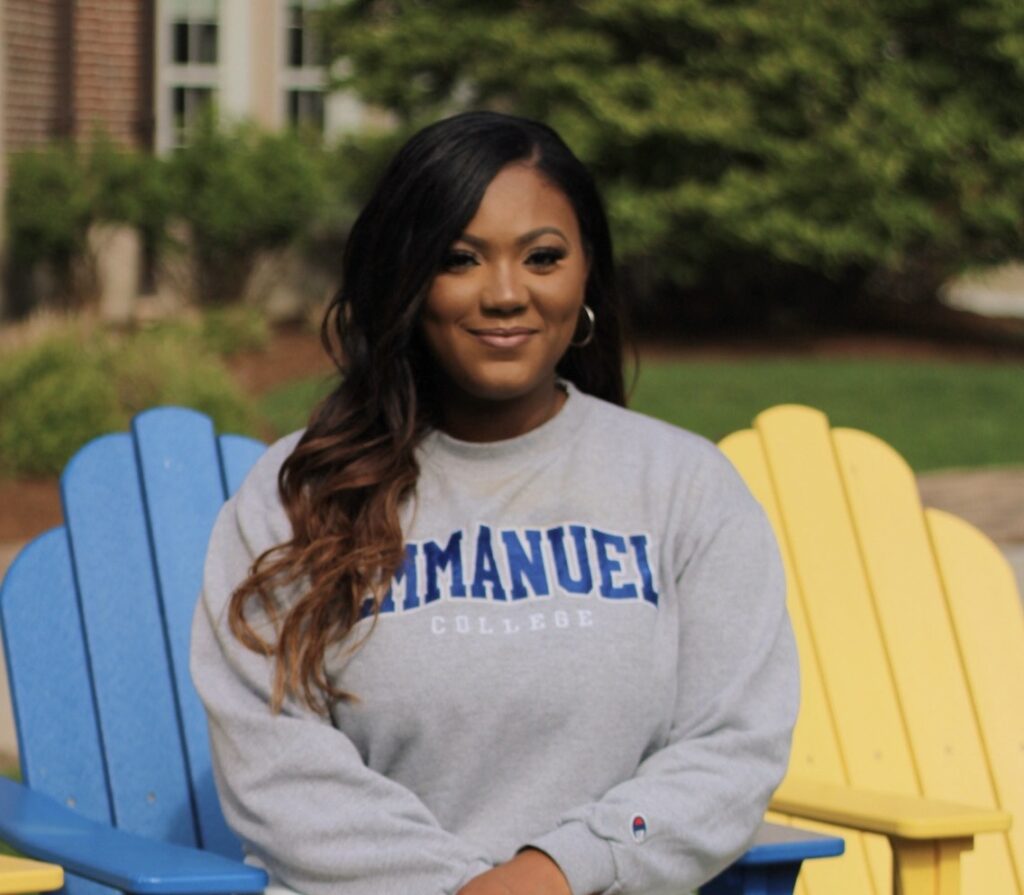 Daniela Emília Gomes Rodrigues
(she/her)
Volunteer Program Manager
Daniela Emília (she/her) was born in the Lisbon area of Portugal and moved to the United States at age 8; since she's lived in Brockton, MA. In May 2022, she graduated from Emmanuel College with a B.A. in Sociology with a concentration in Social Inequality and Social Justice. In addition, she also completed minors in Education and History. As a student, she held a wide variety of leadership roles on campus, including serving as a research assistant, a resident assistant, and different positions within the Black Student Union and the events coordination team, ECPT. Additionally, Daniela has worked with youth on self-esteem and self-advocacy focused initiatives and programs. Passionate about juvenile justice, she is excited to work at an organization that emphasizes a strengths-based approach to tutoring. In the future, Daniela hopes to go back to school for her Ph.D. and focus her research on how to re-imagine public schools' disciplinary practices to pursue a career in school administration. Daniela's other passions include traveling to new countries, reading novels by authors from Maya Angelou to Jasmine Guillory, and watching documentaries about anything and everything.
Bilingual Program Assistant
Luna is a Texas native who grew up in South Texas and Mexico. She's going to receive her B.A. in History, with a minor in Pre Law, from the University of Texas in the Rio Grande Valley. Coming from a border town, she really wants to be able to give back to her community and communities just like hers. Her mission is to make a change, which is why she's decided to pursue teaching. In her free time, she likes to write poetry, read tarot cards, and spend time with her cats (Hyde and Fez).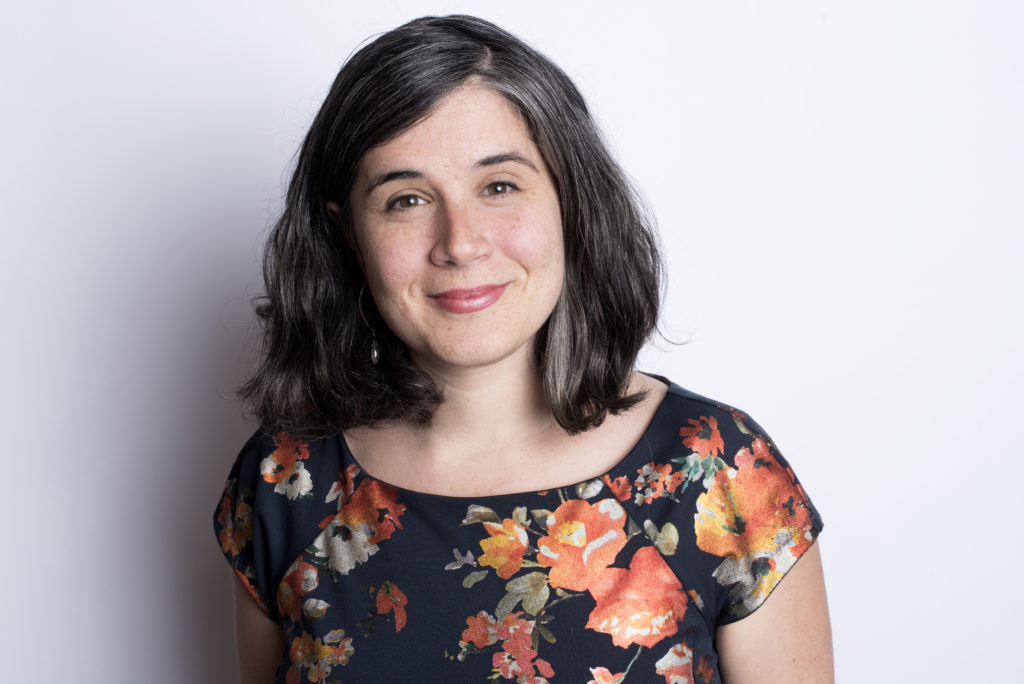 Out-of-School Time Program Director
Karen (she/her) grew up in Queens, New York, and earned her B.A. in Religion from Colorado College. After graduating, she moved to Denver and worked directly with preschoolers with special needs in homes and Head Start classrooms.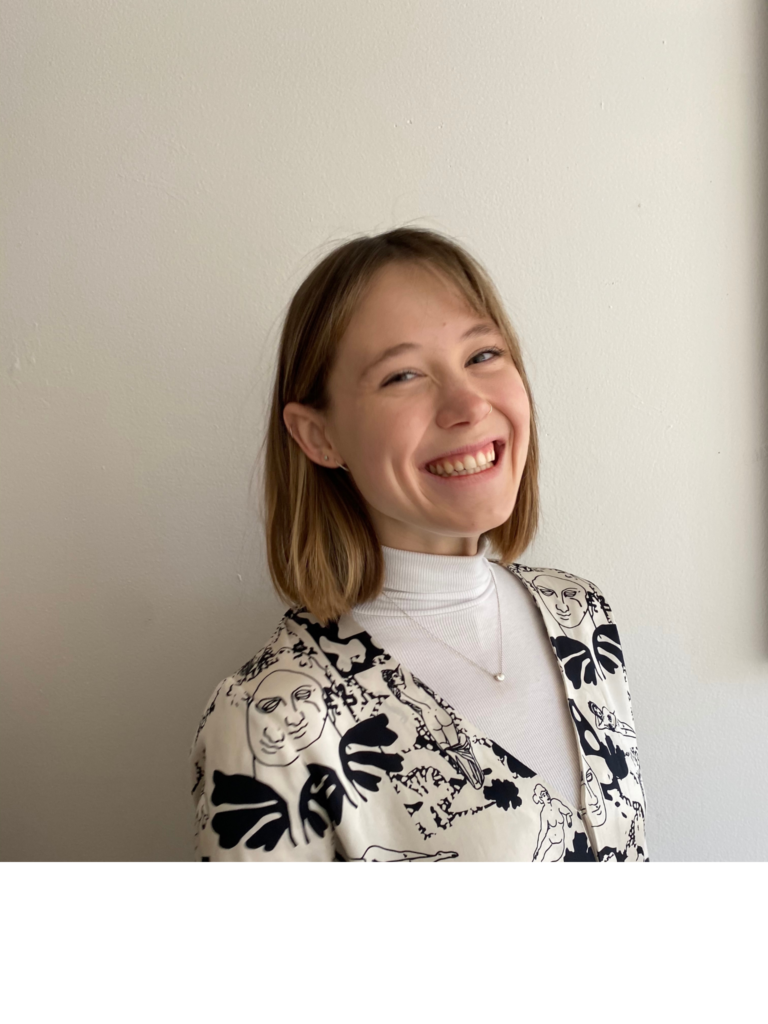 Human Resources and Internship Assistant
Logan graduated from Colorado College in 2022 with a degree in English Creative Writing and Feminist and Gender Studies, which allowed her to explore the intersections between writing and envisioning new worlds. She believes that creativity is a great outlet for empowerment and dismantling oppressive systems.
She recently moved to the Boston area from Los Angeles and has a background in editorial freelancing, working with a variety of genres, from nonfiction novels to screenplays. She enjoys developing characters in her own writing, hiking in the sunshine, and collaging with friends.
She is so excited to join the 826 Boston team and support the incredible work of student writers.
Institutional Giving Manager
A native Bostonian and former Boston Public School student, Maya (she/her) is excited to bring her nonprofit grant writing experience and her lifelong love of fiction writing to the 826 Boston mission. After studying literary arts at Brown University, Maya cobbled together a career as a content writer and editor for various companies, with her most recent venture being a grant writer for UTEC, Inc., which provides support services to gang-involved young adults in the Merrimack Valley. She hopes to continue to learn and thrive in the nonprofit world at 826 Boston. In her natural habitat, you will likely find Maya with earbuds in, lost in an epic fantasy soundtrack or a Broadway musical, daydreaming about the exploits of fictional characters (including her own).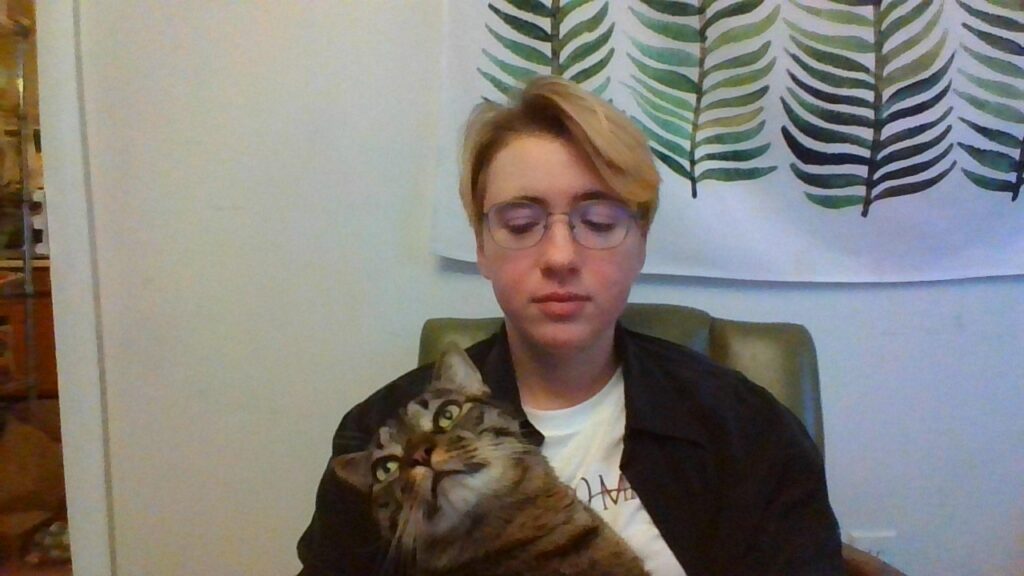 AmeriCorps In-School Programs Specialist
Myles Taylor is a transmasculine poet, organizer, food service worker, Capricorn-Aquarius cusp, and glitter enthusiast. They graduated from Emerson College with a BA in Writing, Literature and Publishing and currently host the historic Wednesday night poetry show at the Cantab Lounge in Cambridge. They live with their partner and cat amongst the rats of Allston, Massachusetts. Their first full-length collection of poetry is forthcoming with Game Over Books.
Raulina Rodriguez Tejera
(she/her)
AmeriCorps In-School Program Specialist
Born and raised in the "Quisqueya La Bella" Dominican Republic, Raulina emigrated at the age of 15 to the United States of America (Boston, MA) and graduated from Boston International High School (BINcA). Raulina is currently working on getting an associate degree in Criminal Justice. She has worked in the past with other nonprofit organizations, such as the Boston Debate League. She currently helps with debate coaching as an alumni in her old high school. Raulina loves music, traveling, art and documentaries, and hopes to be able to share her passion with others and learn about other students' passions.
AmeriCorps Volunteer Engagement Specialist
In 2021, Rook earned her Bachelors of Arts from Bentley University, where she studied politics, international relations, and environmental science. Since then, she's spent her time working at a garden center in Northern Massachusetts, reading, writing, and watching far too many video essays on YouTube. She likes to travel whenever she's able. Rook is an award-winning advocate for social justice and gender equity.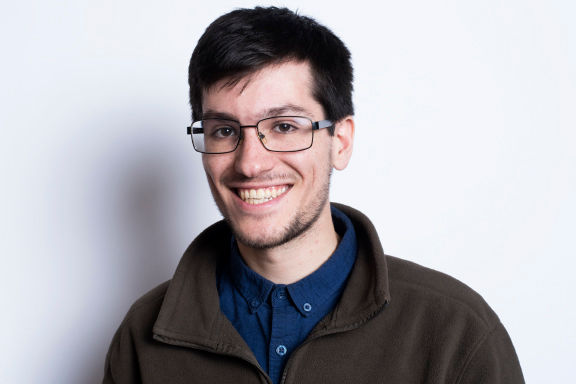 Richard Wheelock
(he/him/his)
Writers' Room Manager at Boston International Newcomers Academy
Richie moved to Boston in 2013 after growing up in Illinois. He received his B.F.A. in Writing, Literature, and Publishing from Emerson College, and he spent his first postgrad year as an AmeriCorps VISTA at 826 Boston, recruiting volunteers and building community partnerships. Richie is a writer, pianist, and illustrator, and he knows how to steam green beans just right. His favorite short story is "Sweet Jam in Las Vegas," by Julian, a second grader from Chicago.
John I. Williams, Jr.
(he/him)
Interim Executive Director
John
Williams
 began his love of writing as an undergraduate at Amherst College.  During his first year in law school, he composed personal essays in his notebooks to help reason out the whys and wherefores of American jurisprudence. He has worked in business and education throughout his career, which has recently included the presidency of Muhlenberg College.  
John
 is honored to have the opportunity to help lead 826 Boston forward.
Development and Events Manager
Loni
 first learned of 826 Boston through a collaboration in her former role managing youth programs at Future Chefs. She fell in love with Boston and its people more than fifteen years ago while completing her degree in Nutrition Science at Boston University.
Loni
brings her unique combination of fundraising and youth work experience to the development team, along with many cute photos of her baby.
Are you looking to join our team? Internship and full-time opportunities, when they are available, can be found here.