826 Boston is a nonprofit writing, tutoring, and publishing organization where students in grades K-12 and beyond can share their stories, amplify their voices, and develop as leaders in school and in life.
Our services are structured around the understanding that great leaps in learning can happen with individualized attention and that strong writing skills are fundamental to future success. With this understanding in mind, we provide after-school tutoring, field trips, creative writing workshops, in-school Writers' Rooms, college essay assistance, help for English Language Learners, and in-depth publishing projects.
Each of our free programs seeks to empower students to express their ideas effectively, creatively, confidently, and in their individual voices.
826 Boston's Diversity, Equity, Inclusion (DEI) Statement
At 826 Boston, we honor and actively work toward diversity, equity, and inclusion (DEI) across our organization. We are committed to centering the voices of the students who we serve, to creating inclusive spaces, and to incorporating feedback from our community into our decision-making processes. Our DEI lens is always evolving through the courageous conversations in which we participate and the relationships that we build through our work and service. We strengthen our cultural competency through experience, training, and feedback, which informs the development of all new organizational practices and goals and the evaluation of all existing procedures.
826 Boston is dedicated to providing a platform for student advocacy through writing and publishing opportunities. In our work and mission, we are committed to dismantling white supremacy culture by recognizing that we are complicit in systems of racism and oppression. We will work to hold ourselves accountable in addressing these harmful structures and behaviors.
Land Acknowledgement
We would like to acknowledge that the land where the 826 Boston center, offices, and partner schools are located is on the original homelands of the Massachusett Tribe. We honor and pay our respects to the ancestral bloodline of the Massachusett Tribe and their descendants who are still inhabiting this land on which we work and serve today.
---
F.A.Q.
How many students do you serve each year and where do they come from?
826 Boston provides free writing and tutoring programs for Boston students ages 6 to 18, serving more than 3,000 students and forming supportive partnerships with 150 teachers annually.
How much does it cost to attend 826 Boston?
All of our student programming is free!
When did 826 Boston open?
The late Mayor Menino cut the ribbon in front of the Greater Boston Bigfoot Research Institute in 2007.
How many volunteers are involved with 826 Boston and who are they?
826 Boston maintains a network of more than 2,500 volunteers from the Boston community—including professional writers, artists, and teachers. More than 500 volunteers regularly devote their time and talents to our programs. These qualified and compassionate individuals are involved in each and every program 826 Boston offers.
Why is it called 826 Boston?
The flagship chapter of 826 (826 Valencia) opened its doors at 826 Valencia St. in San Francisco. Founded in 2002 by internationally acclaimed author Dave Eggers and award-winning educator Nínive Calegari, 826 Valencia inspired a network of creative writing and tutoring centers now nine cities strong: Boston, San Francisco, Ann Arbor/Detroit, Chicago, Los Angeles, Minneapolis/St. Paul, New Orleans, New York City, and Washington, D.C. The 826 National office was established in 2008 to serve the growing educational network by providing strategic leadership, administration, and other resources to ensure the success of the 826 network.
826 Boston aims to build communities of empowered young writers who will succeed in school, attend college, and carry with them a lifelong love of writing and reading.
Our programs are designed to motivate students to complete their schoolwork, improve confidence in their writing skills, and foster positive relationships with adult mentors.
To gauge the impact of our programs, 826 Boston uses a variety of metrics, including third-party evaluations and pre- and post-program surveys.
Read our latest Annual Report for more information about what our community accomplished together in the last school year. 
---
See what students and parents say about our programs:
85% of parents report that their child is getting better grades with the help of 826 Boston.
Since working with 826 Boston, my daughter has become motivated and excited to write. I'm in awe of how 826 Boston staff and volunteers achieve such greatness from these scholars."
-Josette W., after-school parent
Communications and Development Coordinator
Leah Abraham is a storyteller, journalist, and communications specialist.  She began her career as a reporter at a community newspaper in Seattle and later transitioned into nonprofit communication. She is the editor-in-chief of SheLoves Magazine and finds deep joy in working with writers of color. Leah grew up in India and relocated to the U.S. in her teens. Her life's calling is to be the best cat mom ever and to decolonize the world around her.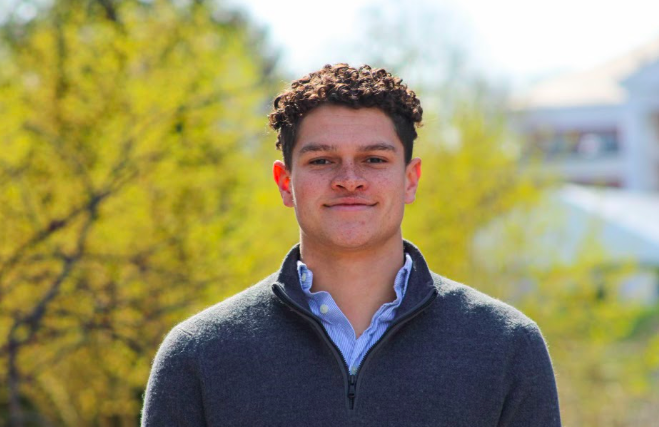 Operations Assistant
Devonn is a local native growing up just north of Boston in Danvers. He received a B.A. in Black Studies from Amherst College, where he was also a member of the Men's basketball team, CACSAC (The Council of Amherst College Student-Athletes of Color), and BSU. Devonn has a passion for creating a more diverse and equitable world, and hopes to help find ways to open avenues for others as sports did for him. Outside of work, he loves traveling, photography, and trying new foods.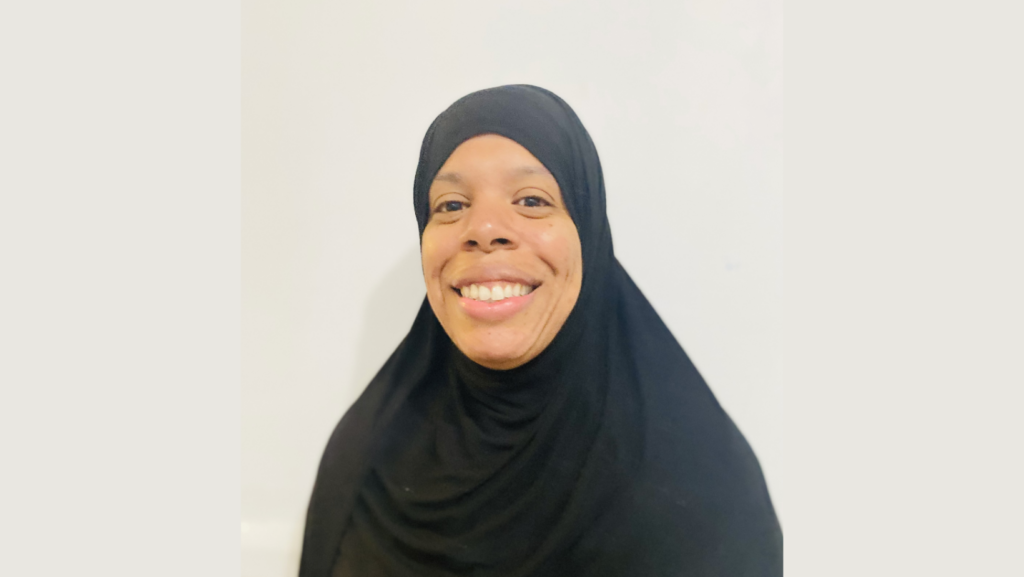 Out-of-School Time Program Coordinator
Aminah is a native Bostonian and long-time 826 Boston parent who has seen six of her seven children participate in various 826 Boston programs over the last seven years. She received her B.A. from Lesley University in Elementary Education and Family Studies and is currently pursuing a Certificate in Project Management, as well as courses in social-emotional learning, trauma-informed teaching, and deconstructing problematic narratives of marginalized communities in education. As a seasoned homeschooler, former elementary school teacher, and advocate for high-quality, equitable, and culturally conscious education for all, she is looking forward to bringing her talents to the 826 Boston team. Aminah loves to spend her time with her kids, camp on Cape Cod, and indulge in B3 ice cream from Cambridge's Toscanini's as often as possible.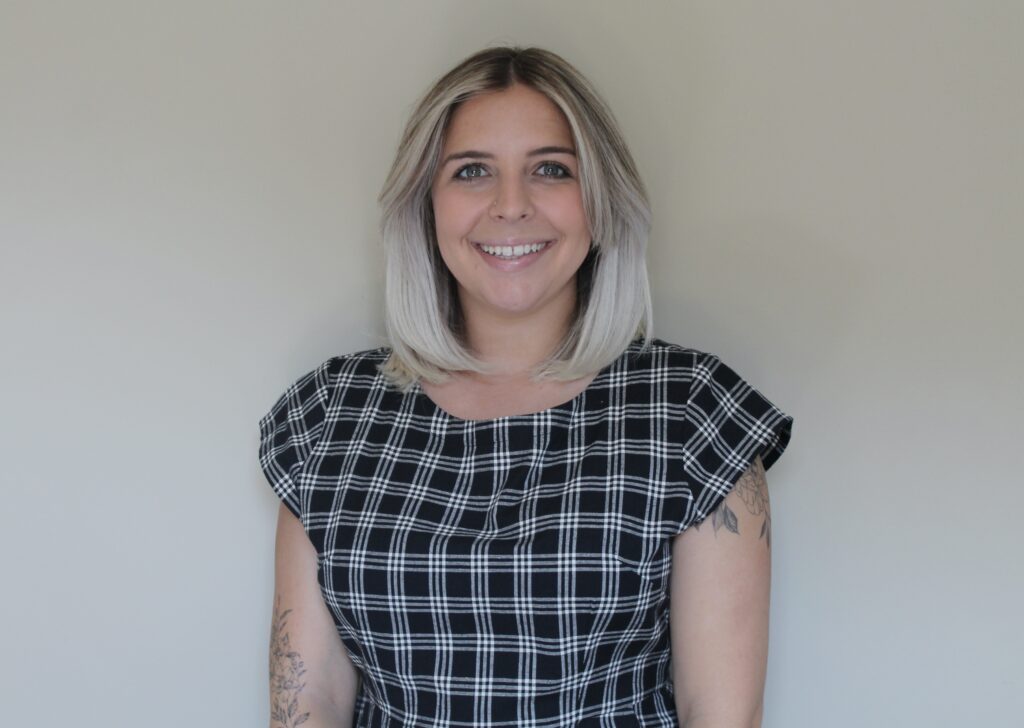 Writers' Room Manager at the John D. O'Bryant School of Mathematics and Science
Olivia
 is a writer and educator. Originally from New Jersey, she graduated from Northeastern University in 2018 with a bachelor's in journalism and minors in political science and international affairs. During her undergraduate career, 
Olivia
 reported breaking news for 
The Boston Globe
, worked at girls' education nonprofits in India and Zambia, and won an Emmy award for her coverage of the refugee crisis in Greece. She then taught 8th and 9th-grade history for four years in Boston schools and earned her master's in education from Boston University in 2021. As an educator,
Olivia
's interests centered on inclusive history education, social-emotional learning, and amplifying young people's voices through student newspapers and governments. Outside of writing and reading, 
Olivia
loves spending time with her cats, playing Dungeons & Dragons, and shamelessly watching The Real Housewives.
Gena Barenholtz
(she/her)
Finance Manager
Prior to joining 826 Boston, Gena (she/her) held positions at HarbourVest Partners, LLC as a Senior Tax Accountant, Commercial Union as a Senior Accountant and Fidelity Investments as an Accountant. Gena graduated from Bentley University with a Masters in Taxation and a Graduate Certificate in Accountancy. Undergraduate she studied at the University of Massachusetts, Amherst and graduated with a Bachelor of Business Administration in Finance. Gena enjoys people, traveling as well as being outdoors running, biking and being active.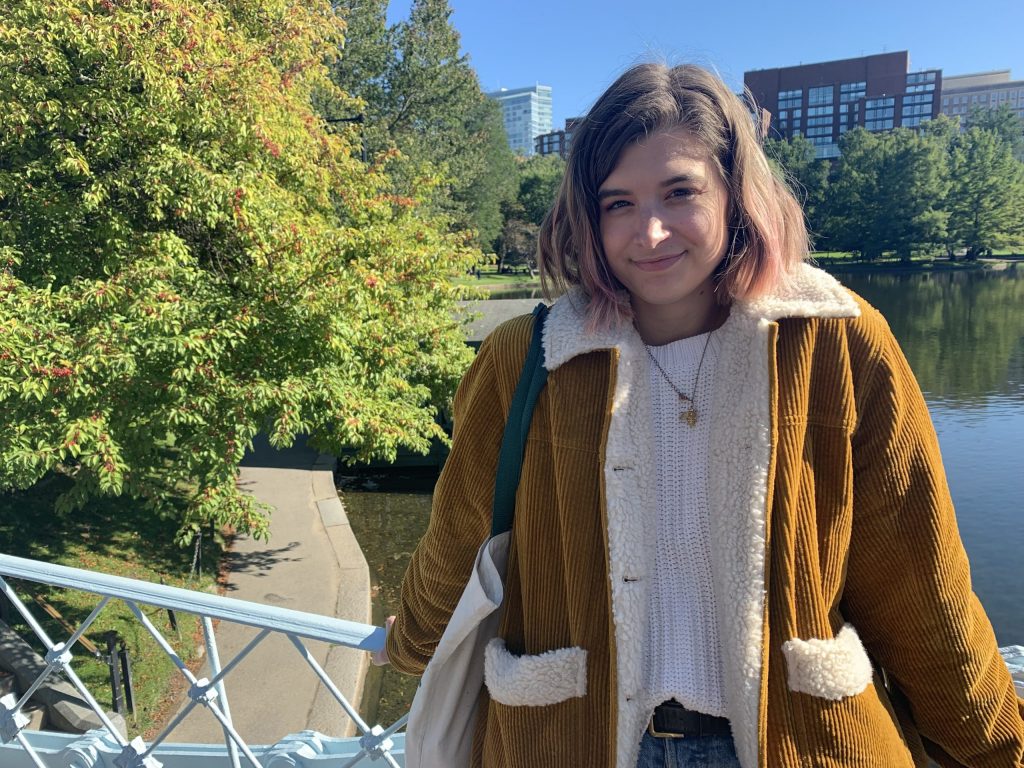 Publishing Manager
Miranda is a Michigan native who discovered her passion for amplifying student voices during her undergrad at Aquinas College. There, she studied Community Leadership, English, Writing, French, and Irish Studies, and learned the importance of intersectionality in all aspects of life. She loves the nuance of language and feels most joyful when talking to others about writing and editing. In time spent away from writing and reading, she can be found baking bread, building a cheeseboard, and quoting hundreds of movies.
Writing Workshops Coordinator
Celia is a proud Michigander with a passion for multilingual education. She recently graduated from Suffolk University with her B.A. in Sociology and Spanish and a TESOL certificate. Coming from a family of educators, writers, and Spanish speakers, she's excited to bring her experience to 826 Boston. When not at work, Celia can be found eating dark chocolate and contemplating the decolonization of the Latine identity. Unless the weather is nice, in which case she'll most likely be salsa dancing on the beach.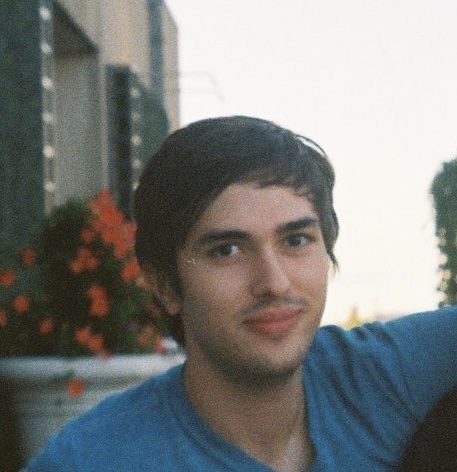 High School Specialist at John D. O'Bryant High School
Austin is your average Boston resident (he has never lived in Boston proper before this year). He enjoys writing, knitting, participating in local mutual aid projects, and seeing the small patches of nature around Greater Boston. At Tufts University, he wrote for a newspaper and still loves journalism. He cannot swim and considers this to be his number one red flag. Please help him.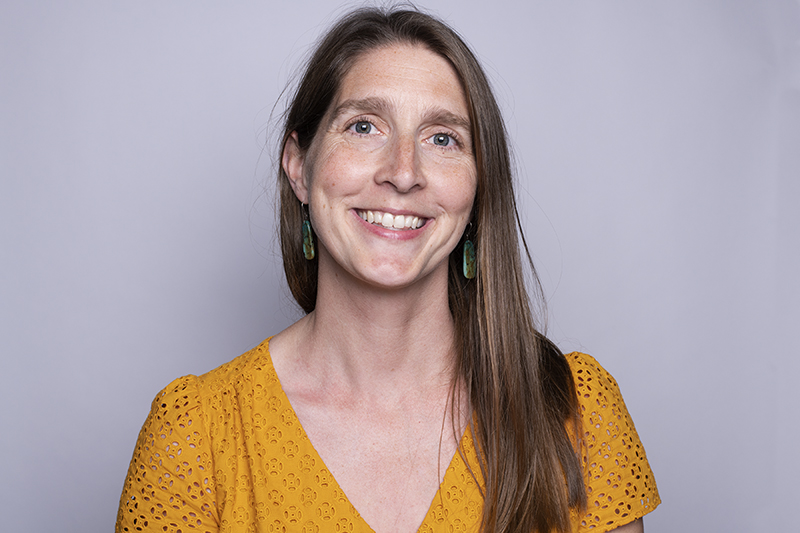 Communications Director
Kara (she/her) grew up in a tiny town in the Adirondack Mountains and earned her B.A. in English at Middlebury College in Vermont. She's worked in a variety of digital and communications roles, most recently at the ONE Campaign where she wrote stories of passionate poverty-fighters and helped designed campaigns to increase public engagement to advance poverty reduction in Africa. Kara regularly misses Scratch bagels in Maine, loves reading The Circus Ship by Chris Van Dusen, and is a big fan of after-dinner walks.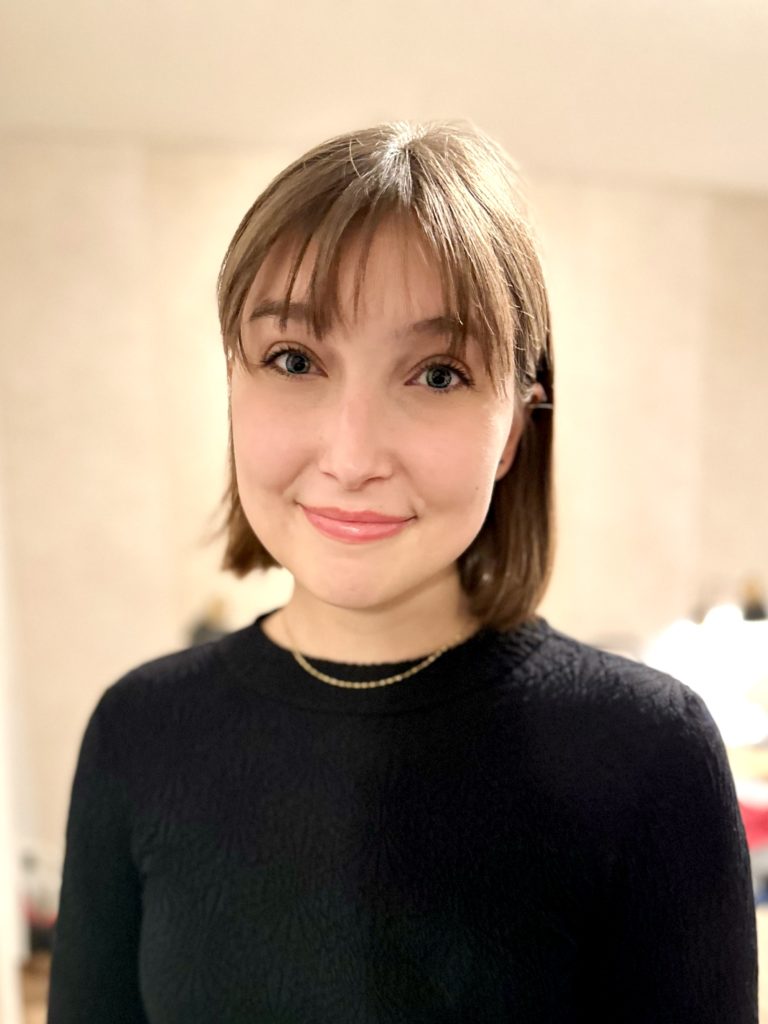 Sara Dowler
K-8 Specialist at Boston Teachers Union Pilot School
Originally from Columbus, Ohio, Sara graduated from Ohio University (go Bobcats!) in 2021 with a degree in English Literature and Writing. She came to Boston to pursue her Master's in Children's Literature from Simmons University, which she obtained in the spring of 2023. Having previous experience in both the classroom and in publishing, including Boston locals like Barefoot Books and The Horn Book, Sara is excited to share her love of all things storytelling with the students of Boston Teachers Union Pilot School. When Sara doesn't have her nose stuck in a book she enjoys baking, trying new coffee shops, and attempting to not get too frustrated by the New York Times crossword.
Ches Doyon
(they/them/theirs)
High School Specialist at Jeremiah E. Burke High School
​​Ches is a first-generation immigrant from Milford, MA. They have a B.F.A in Illustration with a minor in Creative Writing from the Massachusetts College of Art and Design. They strive to learn more about creating welcoming environments for people to learn. As an illustrator, Ches is enamored with narrative and enjoys telling stories with visuals and text. Ches's favorite way to spend time with friends is at their home, watching shows or playing video games.
In-School Programs Manager
Kassy is a Bostonian, born and bred (go Patriots, Celtics and Red Sox!). She recently graduated from University of Massachusetts, Lowell with a B.A. in English Literature. Her passion for writing and reading started with a scholastic book fair catalog and a half-empty piggy bank stash. Drawn to 826 Boston's mission of transforming students into published authors and empowering them to find their voices, Kassy intends to support students on their journey becoming confident storytellers. When Kassy isn't reading multiple books at a time or spitting poetic wax on paper, she is a pretend sleuth watching true crime television or spending quality time with her friends and family in the city.
Director of Programs and Community Engagement
Born in Cali, Colombia, Jay moved to the Greater Boston Area at the age of nine, and he has stayed ever since. Jay joins 826 Boston having spent time as a youth worker, informal STEM educator, and author of an unfinished comic book back in seventh grade. Prior to 826 Boston, Jay advocated for youth at Breakthrough Greater Boston and Cambridge School Volunteers; he even learned to conduct lightning at the Museum of Science. Outside of the office Jay, works as a freelance stage manager and sound designer, enjoys digital drawing, and is trying to eat at every restaurant in the city.
Saffron Forsberg
(she/her)
High School Specialist at Jeremiah E. Burke High School
Saffron (yeah, just like the spice!) graduated in 2023 with a B.A. in English from Oberlin College in Ohio, where she was also editor-in-chief of the alternative student newspaper and a senior editor of a campus literary magazine. Before that, she grew up in a small, hurricane-alley town just south of Houston, Texas. Needless to say, she's no Boston native but she's eager to spend time in Dorchester this year at the Jeremiah E. Burke High School Writers' Room. A deep believer in the transformative power of the written word, Saffron is a voracious reader and writer of fiction, non-fiction, and everything in between. She especially loves anything weird, experimental, or boundary-breaking. When she's not being an overgrown Matilda, you can find Saffron oil painting on her bedroom floor, play-fighting with her cat, or seeking out live music.
Community Engagement Coordinator
Lindsay grew up in Baltimore and took an interest in serving her community in the wake of an increase in police violence and mayoral corruption in the city. These events served as a catalyst for her to be involved with youth issues, volunteering, and politics. As Lindsay grew more in her advocacy, she decided to leave Baltimore and moved to Boston in 2017 to attend Suffolk University. There, she spent the next 5 years completing both her B.S. in Political Science with a concentration in American Politics and a minor in Journalism, and her Master of Arts in Applied Politics, graduating with both degrees in May 2022. In the 2021-2022 school year, Lindsay served as the Volunteer Program Fellow at Suffolk's Center for Community Engagement, connecting with hundreds of students and working with over 30 partners in the Boston area, one of which being 826 Boston! Now officially a Boston resident, Lindsay still keeps those issues in Baltimore close to her and uses them as a grounding force to continue her advocacy. During this year of AmeriCorps service she hopes to bring her years of experience to a community she now calls home.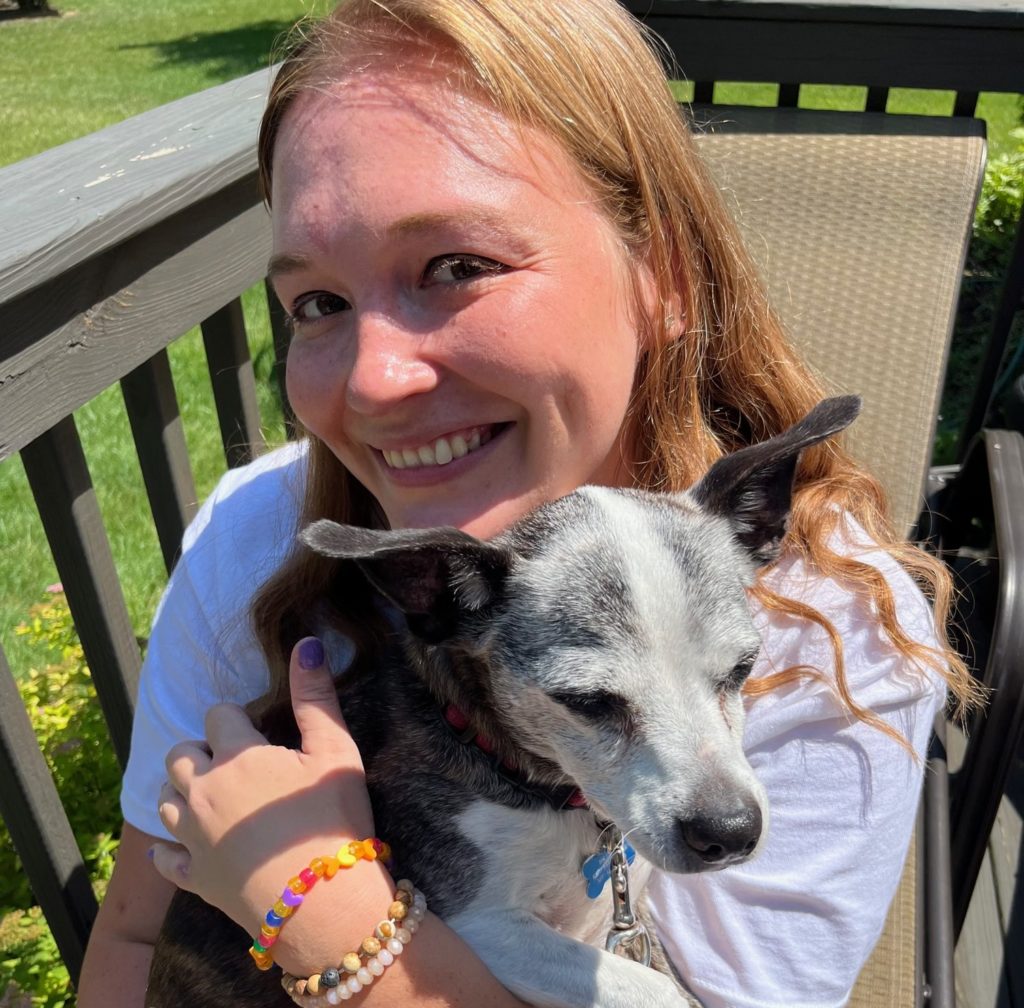 High School Specialist at Boston International Newcomers Academy
Emma was born in Indianapolis, Indiana, and grew up in Fishers. She received her Bachelor's degree in English and History from Indiana University Bloomington, and her Master's in History and Literature from Columbia University. She completed the degree at their Paris campus, taking additional courses at the École normale supérieure. She comes to 826 Boston with a passion for education and experience teaching high school French at home in Fishers and high school English abroad in Aurillac, France. She has also worked in publishing and written and edited for multiple magazines, newspapers, and academic journals. Her favorite things are novels, musical theatre, and BTS.
Maor Goihberg
In-Schools Programs Specialist at New Mission High School
Maor is a Brookline resident. He recently received a B.A. in American Studies from the University of Massachusetts, Boston. He previously interned with 826 Boston's Out-of-School Time Program and is very excited to join the In-School Program as a part-time specialist at New Mission High School. He is also a huge cinephile and loves going to the Coolidge Corner Theatre and Somerville Theatre.
Catherine Gomez
(she/her)
Human Resource Senior Manager
Catherine graduated from Hollins University in 2012 with a degree in Spanish and International Studies. She completed two years of AmeriCorps, first teaching English to immigrants and refugees in New Bedford, and then advocating for children in foster care as an AmeriCorps VISTA in Boston. Most recently, she was the Site Manager with Jumpstart for Young Children, working with both college students and preschoolers in Roxbury. She is currently working on completing her Masters of Education at Northeastern University. She is passionate about service, books, and social justice.
Rasheeda Graham
(she/her)
Out-of-School Time Program Assistant
Rasheeda
was born in Poughkeepsie, New York, and recently graduated from Bard College with a Bachelor's degree in Written Arts. As an undergraduate, she pioneered change on campus by co-heading a club for women of color to prioritize their mental health, as well as academic requirements through bi-weekly meetings and monthly events. She also became a mentor for incoming freshmen, aiding in their acclimation to collegiate life. When not in the classroom or on the job,
Rasheeda
 spends most of her time reading, writing, watching sunsets, and eating good food!
Deion Hawkins
(he/him/his)
DEI and Growth Manager
Deion S. Hawkins, Ph.D., is a staunch advocate for equity, liberation, and social justice issues. With over 10+ years of teaching experience and research centered around Critical Race Theory (CRT), Dr. Hawkins has always believed in validating students and creating a brave space where empathy, accountability, and student growth are paramount. Deion fell in love with writing and storytelling through speech and debate, an activity he continues to dedicate time to. In addition to his work at 826 Boston, Deion is a professional mediator, advocacy professor, and debate coach at Emerson College. Deion's commitment to the community remains unwavering. For example, he proudly serves on the Board of Directors for Boston Healthcare For The Homeless Program. He also engages in mentorship via Black, Gifted & Whole, an organization dedicated to ensuring Black queer men thrive in college. His writing has been featured in Salon, Yahoo, Fortune, HowStuffWorks, and The Reckoning.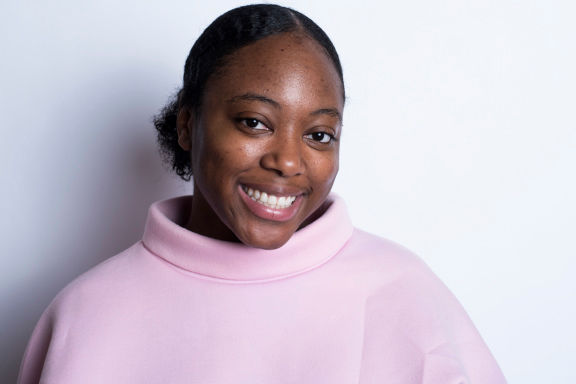 Isata Jalloh
(she/her/hers)
Writers' Room Director
Isata is a Boston native who grew up just blocks away from 826 Boston (If only it had been 826 Boston during her childhood…). She received her B.A. in communications with a concentration in digital journalism and a minor in sociology from Newbury College. Isata fostered her relationship with 826 in the spring of 2016 as a program intern, volunteer, service member, and now staff member. If Isata had to choose one author whose work changed her life it would be James Baldwin.
High School Specialist John D. O'Bryant School of Mathematics and Science Writers' Room
After graduating from The University of North Carolina at Chapel Hill with a Bachelor's in Political Science and English, she served with an AmeriCorps program in rural Colorado focused on student literacy and filling educational gaps. She is passionate about children's literature, literacy, and all things creative writing. Most recently, she has received her Master's in Writing from Warwick University of England. Other than writing and education, Sam loves rowing and competition shows and tries hard not to pet every dog she's ever seen. While serving with 826 Boston, she will be pursuing a Ph.D. in Literary Practice, attempting to keep her houseplants alive, and getting to know the Boston area.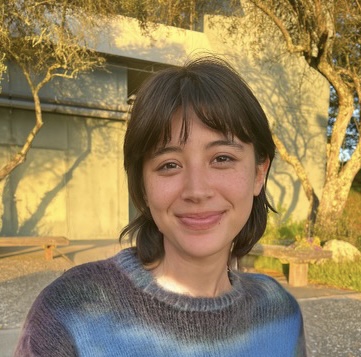 In-Schools Programs Specialist at Edward M. Kennedy Academy for Health Careers
Ananda is a California native who recently received their B.A. in Public Health from UC Berkeley where they were involved in a creative student publication organization. She is excited to serve with 826 Boston as an AmeriCorps service member in supporting and amplifying student voices, and is passionate about making pathways to various kinds of education accessible. In their free time, they enjoy cooking, reading, knitting, and spending time with friends exploring Boston's neighborhoods.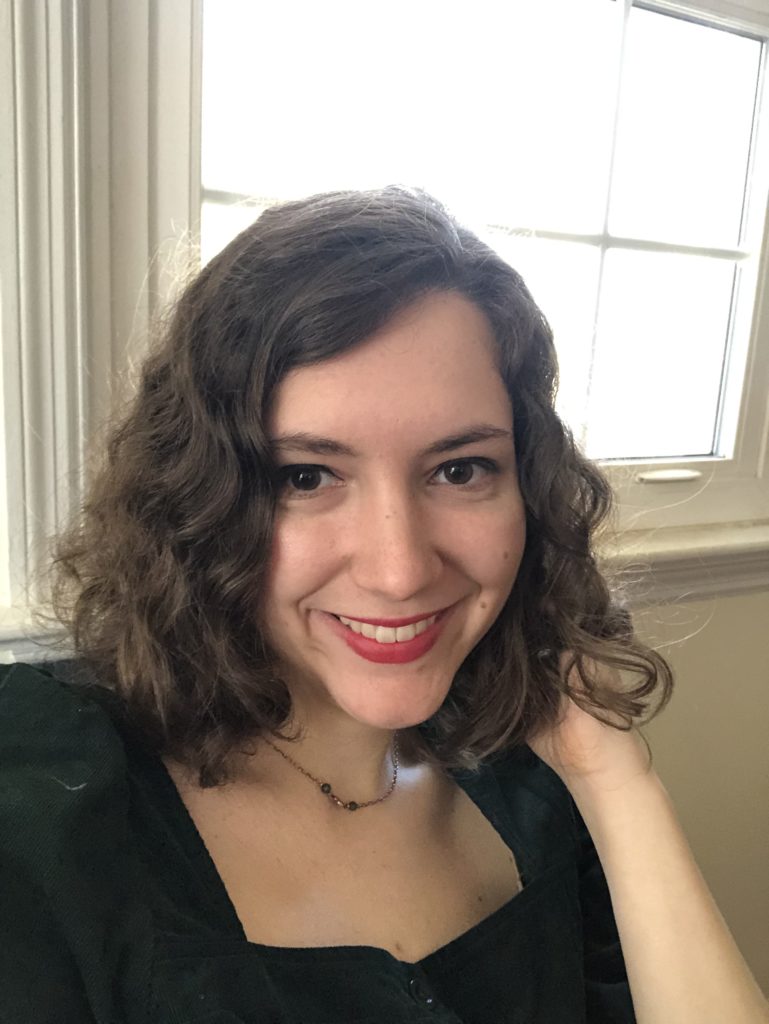 Bilingual In-School Program Specialist
Born in New Jersey, Rebecca recently graduated Mount Holyoke College with degrees in English and Spanish. In 2021, she was a Youth Publishing and Programs intern at 826 Boston and was eager to keep contributing to the organization in any way she could. She's passionate about creative writing as a tool for student growth and self-expression. In her free time, she can be found reading, going for long walks, and working on a novel. She aspires to visit every bookstore in Boston.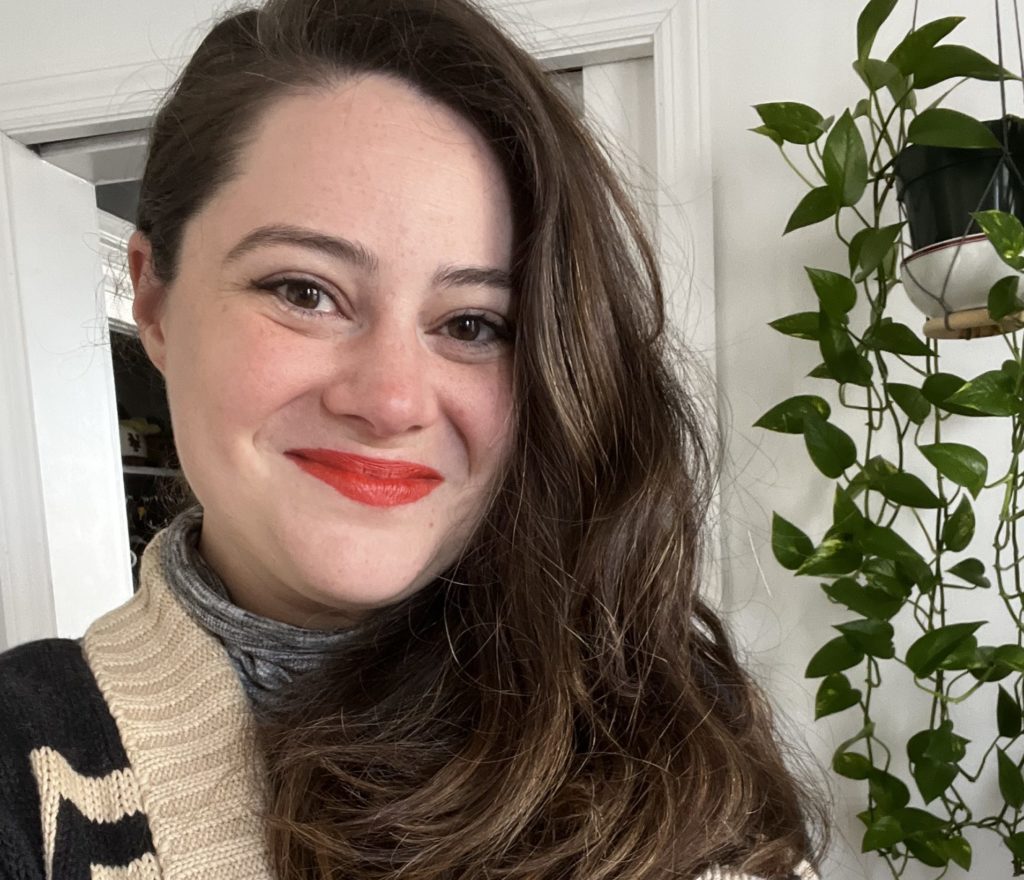 Sarah Kristeller
(she/they)
High School Program Specialist at Boston International Newcomers Academy
A proud product of Massachusetts's public school system, Sarah earned her B.A. in English from the University of Massachusetts Boston in 2020. She is excited to bring her passion for mentoring to her new role at 826 Boston, and is especially interested in supporting student mental health and neurodivergent learners. 
When not sampling Boston's restaurant scene and sharing insights about the service industry, Sarah can be found traveling, dreaming of traveling, or journeying into the depths of Wikipedia. She credits her relationship with writing to an early love of books and Scrabble games with her grandmother.
Senior Director of Development
Jenna Leschuk got her foot in the door with writing as a student tutor at Dartmouth College's Composition Center. After graduation, she used the power of words (and recruitment!) to help find and train the next generation of environmental leaders with Green Corps. She worked in communications with Public Interest GRFX and as a freelance writer and graphic designer before joining the development team at 826 Boston.
Senior Director of Human Resources and Operations
Monique grew up near Cambridge, England and moved to Boston in 2018. Monique comes to 826 Boston with a background as a school leader, a writing teacher, and prior USAF servicemember. She attended Fayetteville State University, an HBCU, in North Carolina for undergrad and Northeastern University for graduate studies. Writing runs in the family with Monique being a published author as well as her teenage daughter. When she's not supporting the 826 Boston team as the Director of Human Resources and Operations, you can find her contemplating new and exciting ways to continue to dismantle the patriarchy.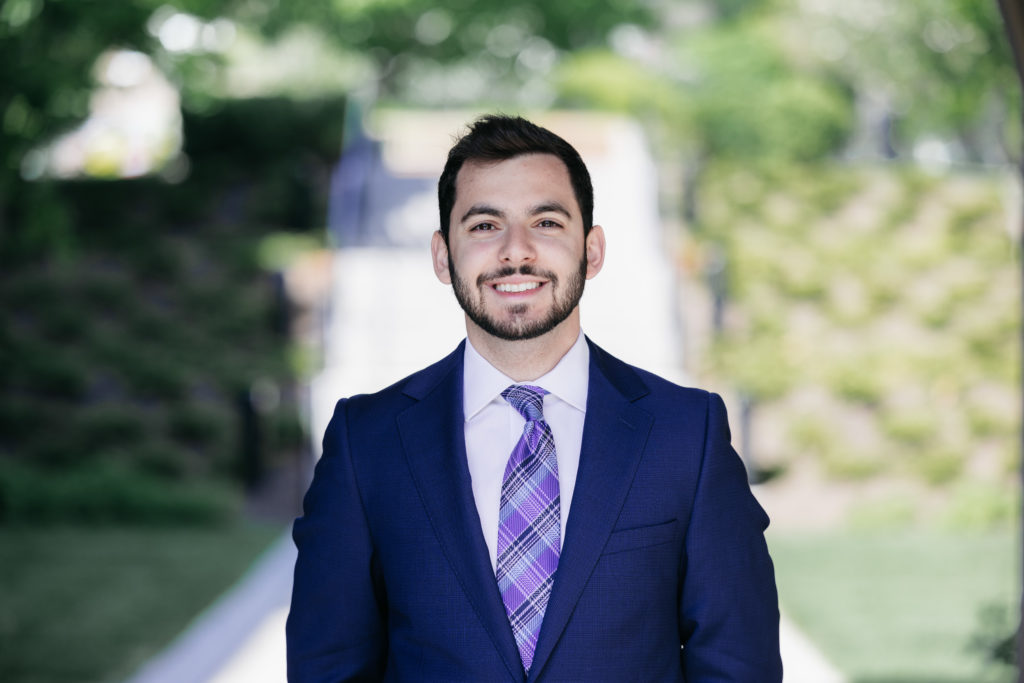 Volunteer Engagement Specialist
Adam grew up on Long Island, New York, in a small suburb, about an hour from the Big Apple. He grew up living and learning in a household that emphasized service in all aspects: service to oneself, service to one's community, and service to the world around oneself. Adam completed his undergraduate degrees in Transformative Educational Studies and Biology, respectively, this past May at Boston College. During the last four years, Adam fostered a passion for mentorship through many extracurricular programs at BC, such as the Freshman League, the May River Scholarship Program and the Lynch Senate Student Mentorship Program. Adam's long-term goals focus on creating safe and brave spaces for students of all ages and backgrounds to express their identities and further develop their sense of self-worth on their journeys to achieving their fullest potential. Outside of the classroom, Adam enjoys hiking and sightseeing, attempting to cook with an array of ingredients, and enjoying board game nights with his friends. Adam is excited to join the developing Volunteer Management Team and to further propel the theory and mission of 826 Boston into action.
AmeriCorps and Impact Senior Manager
Taelor is a passionate writer and educator, with over a decade of experience in education. She graduated from St. Edward's University in 2013 with a Bachelor's in Global Studies, and from Boston University in 2015 with a Master's in Curriculum and Instruction. Additionally, she was an AmeriCorps member from 2013-2015 and completed her service with Teach for America as a teacher in Boston Public Schools.
Growing up in Austin, TX, Taelor developed a love for storytelling, poetry, literature, art, and policy debate. Her love of writing only continued to grow into adulthood through writing poetry and starting her first novel. She has seen first-hand the power and confidence that writing unlocks for children through her work in education.
Prior to working at 826 Boston, Taelor spent many years working in schools. Taelor wore a variety of hats other than teaching, including ELL Program Manager, Instructional Coach, and Team Lead. In addition to creative writing, Taelor loves reading, painting, cooking, gardening, and making memories with her wife and two dogs.
Carolyn Navikonis
(she/her)
Senior Director of Impact
Carolyn (she/her) joins 826 Boston with more than ten years of experience in education as a classroom teacher and nonprofit program leader. She began her career teaching English at Mills E. Godwin High School in Henrico, VA, opening the school's first writing center. Upon relocating to Boston, Carolyn joined the team at Citizen Schools. She first served as Director of Civic Engagement, recruiting, training, and engaging hundreds of volunteers across the private and public sectors. She then transitioned to Director of Eighth Grade Academy and Alumni Services, launching and leading innovative programs to support students through their middle to high school transition. A New Jersey native, Carolyn can often be seen pumping her fist and driving down the Turnpike with her husband and daughter in tow.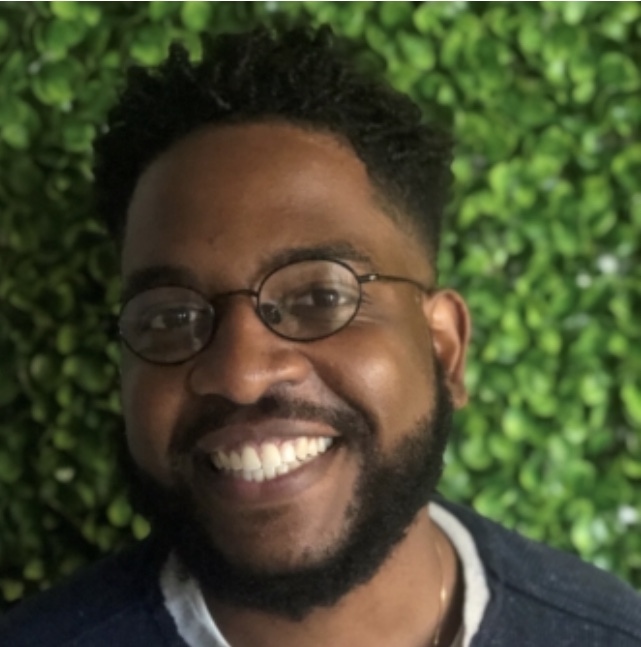 Casner Parfait
(he/him/his)
Out-of-School Time Tutoring Manager
Casner
was a former 7th and 8th grade ELA teacher for 7 years, teaching in various areas, such as Randolph, Brockton, and Cambridge. He received his B.A. in English (minor in Education) from Bridgewater State University, and his M. Ed. in Educational Leadership and Management from Fitchburg State University.
Casner
 is a massive advocate of representation, amplifying student voices, and cultivating safe spaces for students to be themselves. In his free time, he enjoys spending time with loved ones, listening to podcasts, and uninterrupted afternoon naps. 
Casner
is genuinely excited to join the 826 Boston team!
Bilingual In-Schools Program Manager
Luna is a Texas native who grew up in South Texas and Mexico. She's going to receive her B.A. in History, with a minor in Pre Law, from the University of Texas in the Rio Grande Valley. Coming from a border town, she really wants to be able to give back to her community and communities just like hers. Her mission is to make a change, which is why she's decided to pursue teaching. In her free time, she likes to write poetry, read tarot cards, and spend time with her cats (Hyde and Fez).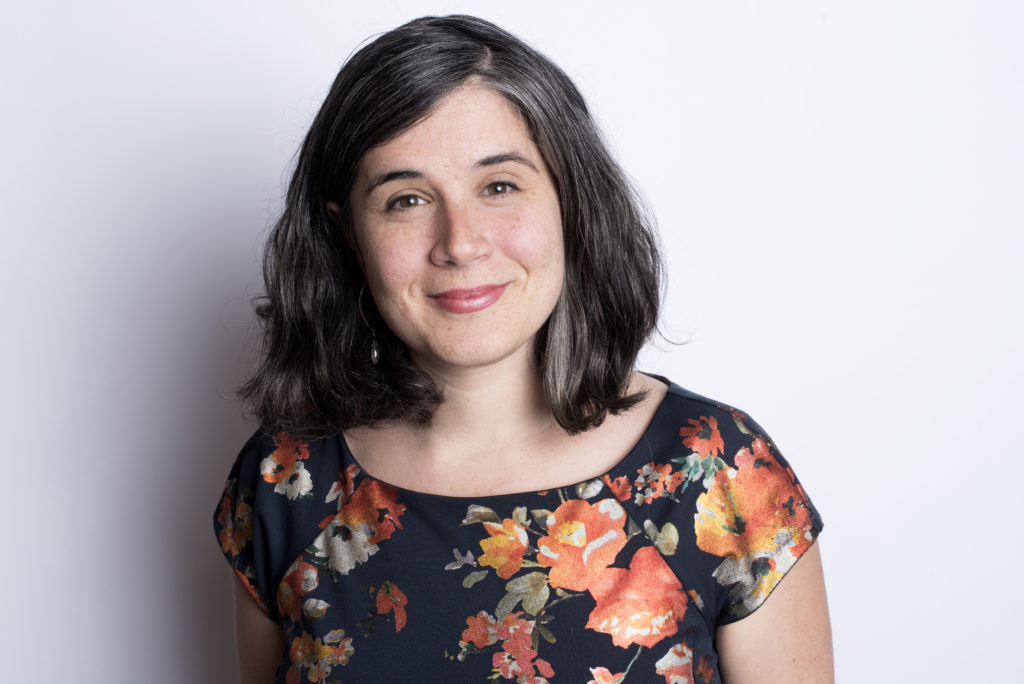 Out-of-School Time Program Director
Karen (she/her) grew up in Queens, New York, and earned her B.A. in Religion from Colorado College. After graduating, she moved to Denver and worked directly with preschoolers with special needs in homes and Head Start classrooms.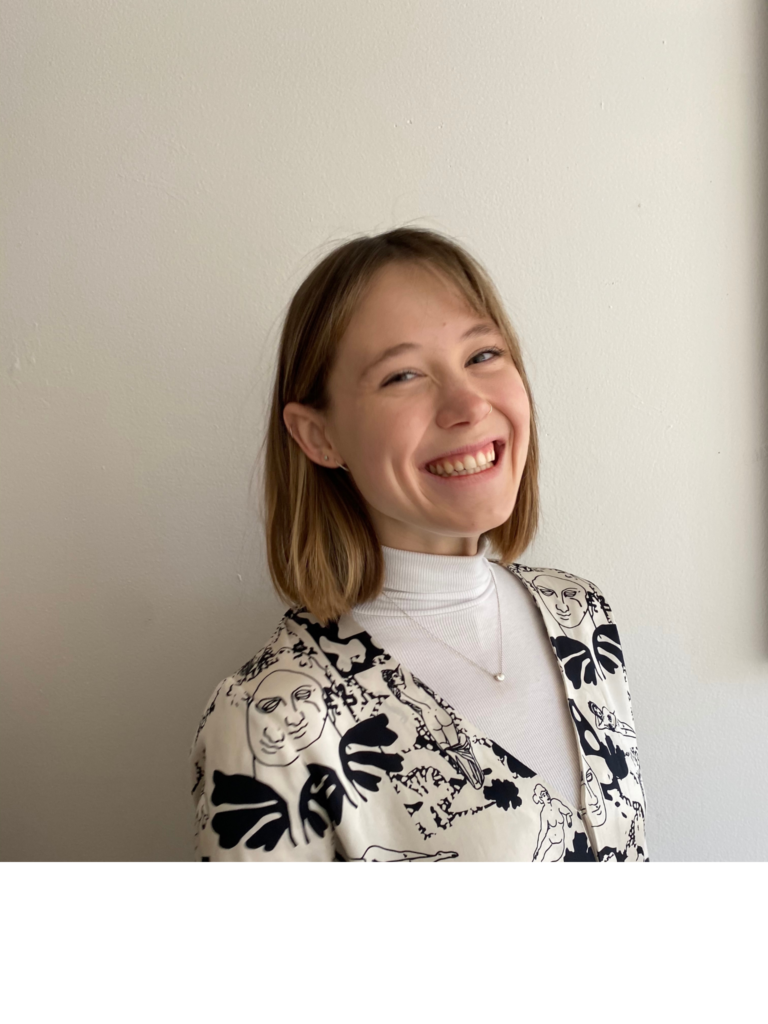 Human Resources and Internship Coordinator
Logan graduated from Colorado College in 2022 with a degree in English Creative Writing and Feminist and Gender Studies, which allowed her to explore the intersections between writing and envisioning new worlds. She believes that creativity is a great outlet for empowerment and dismantling oppressive systems.
She recently moved to the Boston area from Los Angeles and has a background in editorial freelancing, working with a variety of genres, from nonfiction novels to screenplays. She enjoys developing characters in her own writing, hiking in the sunshine, and collaging with friends.
She is so excited to join the 826 Boston team and support the incredible work of student writers.
Lux Steinberg
(they/them)
Donor Relations Coordinator
Lux Steinberg is a queer and non-binary Jewish writer/neuroscientist originally from San Francisco (and newly located to Boston!). They attended Reed College and graduated in 2021 with a B.A. in Neuroscience. They have won multiple awards for LGBTQ+ activism in the sciences (Genentech gPRIDE scholarship, Stonewall Foundation scholarship, and more). Lux most recently worked in the laboratory of Dr. Rafael Yuste at Columbia University, researching a new treatment for skin cancer using LED light. They also helped coordinate Dr. Yuste's NeuroRights Foundation at Columbia, which works with international governments and industry to develop ethical guidelines for upcoming AI and neurotechnology. In their free time, Lux writes magical realist short stories and plays with their cat Bagel.
Institutional Giving Senior Manager
A native Bostonian and former Boston Public School student, Maya (she/her) is excited to bring her nonprofit grant writing experience and her lifelong love of fiction writing to the 826 Boston mission. After studying literary arts at Brown University, Maya cobbled together a career as a content writer and editor for various companies, with her most recent venture being a grant writer for UTEC, Inc., which provides support services to gang-involved young adults in the Merrimack Valley. She hopes to continue to learn and thrive in the nonprofit world at 826 Boston. In her natural habitat, you will likely find Maya with earbuds in, lost in an epic fantasy soundtrack or a Broadway musical, daydreaming about the exploits of fictional characters (including her own).
Lupin Thurrott
Volunteer Engagement Specialist
Lupin's daily writing goal is ten words. It's easy. It's small. It's enough. He believes that anything we write shows our commitment to growth and joy. Whether it's an email, a line of poetry, a text message, a random idea for yet another novel, or something cool he heard someone say, it all counts. Lupin, along with his trusty guide dog Pluma, chose to return for a second year of service, and they are thrilled to be back introducing volunteers to our mission and working with students.
When not writing, reading, or daydreaming about either of those two things, Lupin loves going to farmers markets, needle felting, traipsing through antique stores with friends, learning languages, and playing tug with Pluma and her unending collection of squeaky toys.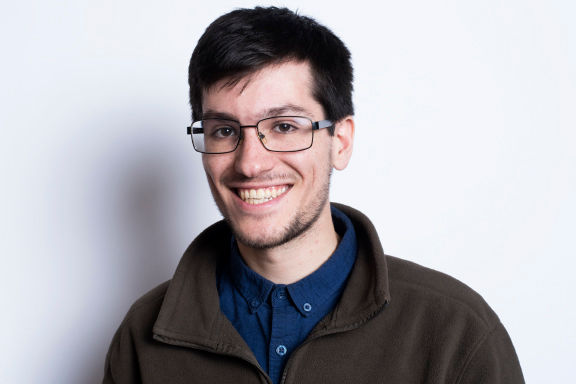 Richard Wheelock
(he/him/his)
Writers' Room Manager at Boston International Newcomers Academy
Richie moved to Boston in 2013 after growing up in Illinois. He received his B.F.A. in Writing, Literature, and Publishing from Emerson College, and he spent his first postgrad year as an AmeriCorps VISTA at 826 Boston, recruiting volunteers and building community partnerships. Richie is a writer, pianist, and illustrator, and he knows how to steam green beans just right. His favorite short story is "Sweet Jam in Las Vegas," by Julian, a second grader from Chicago.
Executive Director
Corey (he/him) brings nearly 15 years of senior management experience to 826 Boston. Most recently, he served as Assistant Principal for Brooke High School. He previously served as the Founding Director of Operations at Brooke High School and Brooke's 8th Grade Academy. He was also the co-founder and Executive Director of the Hispanic Black Gay Coalition. A native of Norfolk, VA, Corey discovered his voice and love of writing while crafting speeches on his high school debate team. He holds a Bachelor of Arts from James Madison University in Justice Studies. In his spare time, he loves playing tennis, reading biographies, and traveling to new destinations.
Development and Events Senior Manager
Loni
 first learned of 826 Boston through a collaboration in her former role managing youth programs at Future Chefs. She fell in love with Boston and its people more than fifteen years ago while completing her degree in Nutrition Science at Boston University.
Loni
brings her unique combination of fundraising and youth work experience to the development team, along with many cute photos of her baby.
---
Are you looking to join our team? Internship and full-time opportunities, when they are available, can be found here.
Executive Committee
Janet Tiampo, 826 Boston Board President
David Bagnani, 826 Boston Board Secretary, Fidelity Investments, Retired,
Mimi Curran, 826 Boston Board Treasurer, retired, WGBH
Jill Harrison Berg
Kate Taylor
Board Members
Andrew Cohn, LMEC
Donna Cowan, retired, Bolt, Beranek, and Newman
Gillian Kohli, Wellesley Books
Sonali Shah
Benielle Sims, Liberty Mutual
Rosann Tung
April Bo Wang, Little Tiger Strategic Storytelling
Kevin Whalen, Morgan Stanley
Harvey Cotton, 826 Boston Legal Counsel
Co-Founders
Kevin Feeney
Helen Jacobson
Literary Board
Steve Almond
M. T. Anderson
Richard Blanco
Christopher Castellani
Jennifer De Leon
Anita Diamant
Andre Dubus III
A. W. Flaherty
Henry Louis Gates, Jr.
Julia Glass
Meredith Goldstein
Mary Gordon
Julian Houston
Jeff Kinney
Lois Lowry
Tom Perrotta
Heidi Pitlor
Richard Russo
Jim Shepard
Youth Literary Advisory Board
Blessing
Justis
Kaylany
Khaiyrah
Mariam
Maya
Oriana
Salem
Uchenna
Media contact
For all media inquiries please contact Kara Deese, Communications Director, at 617-390-5610, or kara@826boston.org.
Resources
Need some 826 Boston logos? Download high-resolution logos.
Need more info? Download our one-pager.
Mission Statement: 826 Boston is a nonprofit writing, tutoring, and publishing organization where students in grades K-12 and beyond can share their stories, amplify their voices, and develop as leaders in school and in life.
Quick Facts
Every year more than 3,000 students ages 6-18 participate in 826 Boston programs, in and out of school.
Since opening in 2007, 826 Boston has served more than 30,000 students.
826 Boston produces professionally published collections of student writing every year, containing hundreds of stories. 
Our History
The Greater Boston Bigfoot Research Institute, the whimsical storefront entrance to 826 Boston's center, opened in 2007. It is one of the eight cities that belong to the 826 network. The first chapter was founded on 826 Valencia Street in San Francisco, California by acclaimed author Dave Eggers and educator Ninive Calegari, in 2002.
Testimonials
"Since working with 826 Boston, my daughter has become motivated and excited to write. I'm in awe of how 826 Boston staff and volunteers achieve such greatness from these scholars." —Josette W., after-school parent
"It's been amazing," said senior Ronicia D. "They give us all the support we need to write things for colleges, for essays, for our classes."
Strategic Plan
Stay tuned for more information on our latest strategic plan!
Follow Us!
Facebook
Instagram
Twitter
LinkedIn
826 Boston in the News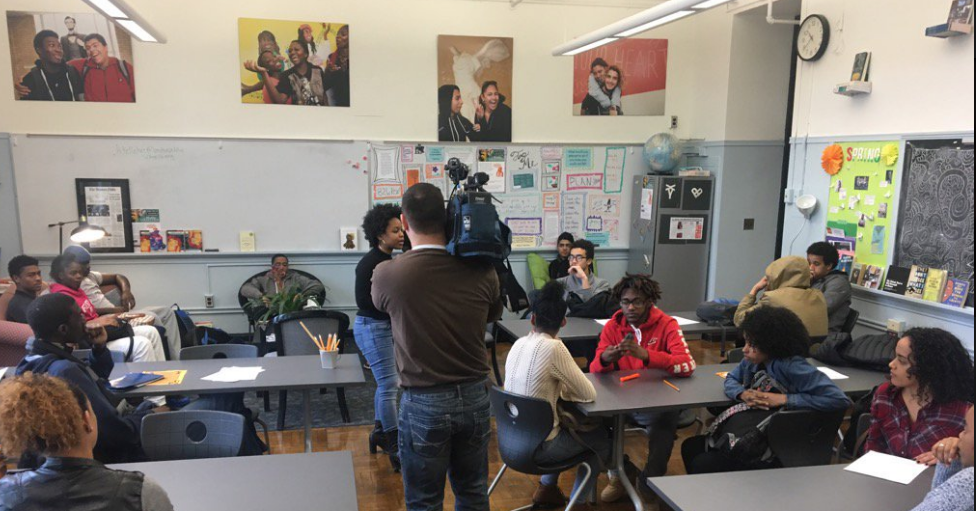 Eye on Education: 826 Boston's Writers' Room at the Jeremiah E. Burke High School
WBZ TV—April 26, 2017
"In order to change the status quo, we gotta shake things up and cannot prepare children for the 21st-century opportunities without a partnership with those that live beyond the walls of this school," said Dr. Lindsa McIntyre, Headmaster of the Jeremiah E. Burke High School in Dorchester.
"It's been amazing," said senior Ronicia Da Veigh. "They give us all the support we need to write things for colleges, for essays, for our classes."
---
---
826 Boston Celebrates Night of 1,000 Stories
The Boston Globe — May 7, 2015
The Roxbury writing center for young people, 826 Boston, had its fifth annual "Night of 1,000 Stories" benefit at the Royal Sonesta in Cambridge on Tuesday. The featured speaker was writer (and former Boston resident) Luis Alberto Urrea, who was a Pulitzer finalist for his nonfiction book "The Devil's Highway: A True Story." VIPs included 826 co-founder Dave Eggers, and students Stevelyn Desire, Julia Teixeira, and Agnes Ugoji, who helped with the night's presentation. Photo credit: Anne Haggerty.
---
826 Boston Hosts Literary Jeopardy at Porter Square Books
The Boston Globe — March 16, 2015
Porter Square Books was packed on Friday night for "Literary Jeopardy," an event hosted by 826 Boston, the Egleston Square-based nonprofit writing center for kids. Clues that called for answers in the form of a question included "This 'Freaks and Geeks' costar took on the role of the Emerald City's misunderstood leader in a 2013 prequel to the beloved 1939 film," and "This is the name George Eliot, author of 'Middlemarch,' was born with." (For the record, those answers are James Franco and Mary Ann Evans). The night's VIPs were "Get in Trouble" author Kelly Link, of Northampton, and "Everything I Never Told You" author Celeste Ng, of Cambridge.
---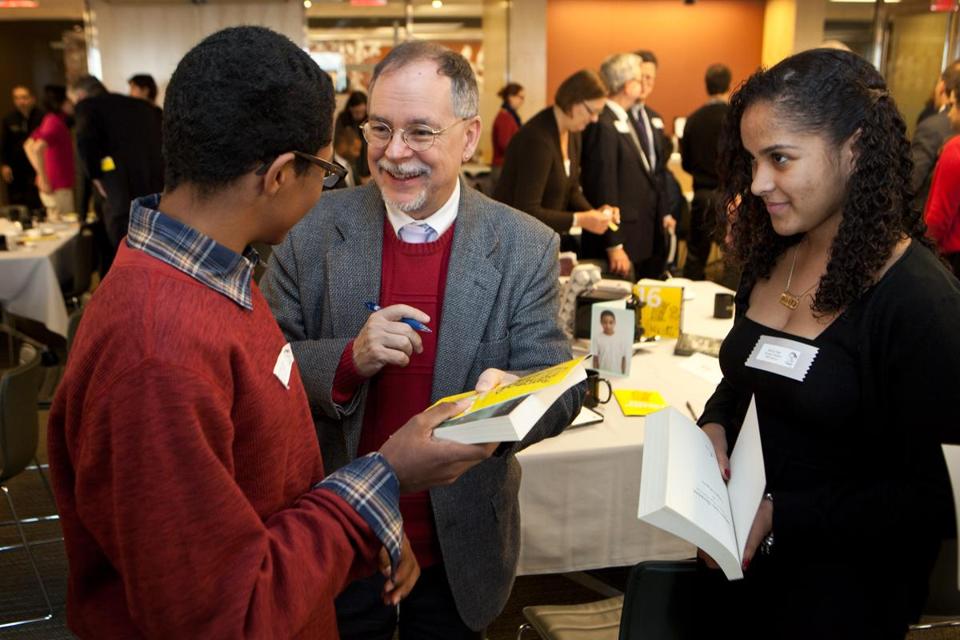 Gregory Maguire Stops in for Books for Breakfast
The Boston Globe — November 21, 2014
"Wicked" author Gregory Maguire was the special speaker at Thursday morning's Books for Breakfast benefit for 826 Boston. The annual morning celebration raises money for the Roxbury writing center, which supports students 6 to 18 with tutoring and writing projects. WilmerHale hosted the event, which drew young readers such as Nicholas Allen,15, and Emily Gay, 17.
---
Students Take the Stage at the Strand Theatre, Thanks to 826 Boston and the A.R.T.
WBUR's the ARTery — August 13, 2014
In a quick five week scramble that would make for excellent reality television, a group of 20 students from ages 10 to 14 write, design and act in their own play—culminating in a performance at the Strand Theatre on Friday, Aug. 15. Read More
826 Boston's writing and tutoring center is located in the heart of Egleston Square in Boston's Roxbury neighborhood.
Behind the door of the Greater Boston Bigfoot Research Institute, past the 10-foot statue of Bigfoot and the terrarium with our beloved tarantula Edwina, you'll find a tutoring center buzzing with activity as students work one-on-one with tutors, read in our library, or look up questions on our computers.
If you're a parent interested in signing up a student for one of our programs, click here.
If you're a teacher interested in bringing your class to the center for a field trip, click here.
If you're a donor or community member interested in learning more about 826 Boston, click here.
If you're looking to make a difference as a member of our team or as an intern, click here.
---
Directions & Contact Information
Just trying to find your way?
You can find us at:
826 Boston
3035 Washington Street
Roxbury, MA 02119
Or call us at:
(617) 442-5400