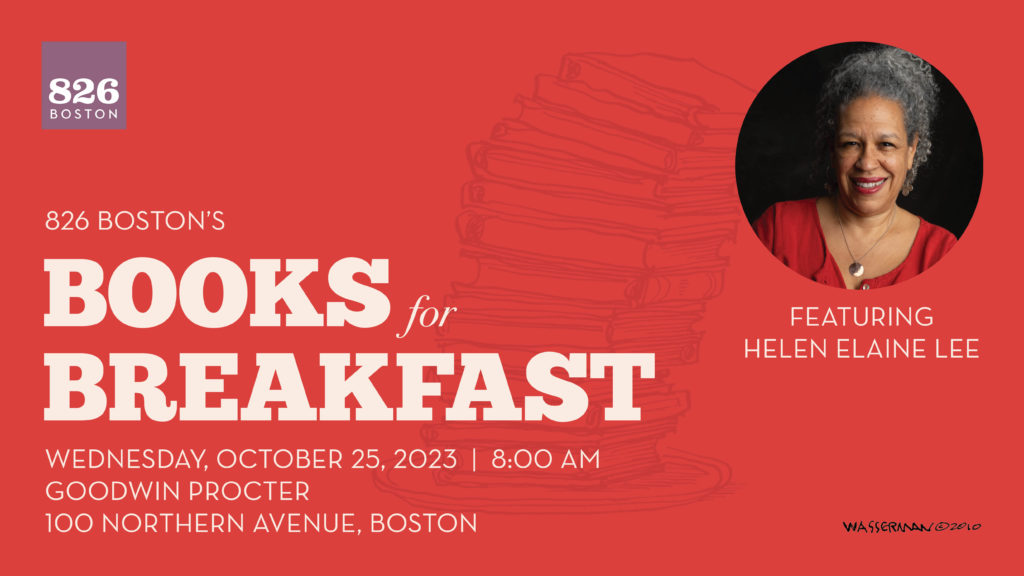 Start your morning with 826 Boston (and lots of friends), as we celebrate our free youth writing and publishing programs at Books for Breakfast! This year we're excited to be joined by our featured speaker, Helen Elaine Lee.
What: Books for Breakfast
When: October 25, 2023
Where: Goodwin Procter, 100 Northern Avenue, Boston MA 02110
About the guest speaker: Helen Elaine Lee grew up in Detroit, Michigan. She is a graduate of Harvard College and Harvard Law School. Her first novel, The Serpent's Gift, was published by Atheneum, and her second novel, Water Marked, was published by Scribner. Her new novel, Pomegranate, is about a woman who is getting out of prison and striving to stay clean, repair her relationships with her kids, and choose life. Helen was on the board of PEN New England for 10 years, and she served on its Freedom to Write Committee and volunteered with its Prison Creative Writing Program, which she helped start. She is the Professor of Comparative Media Studies/Writing at MIT.
---
Books for Breakfast
October 25, 2023
8:00 AM
Goodwin Procter, 100 Northern Avenue, Boston MA 02110