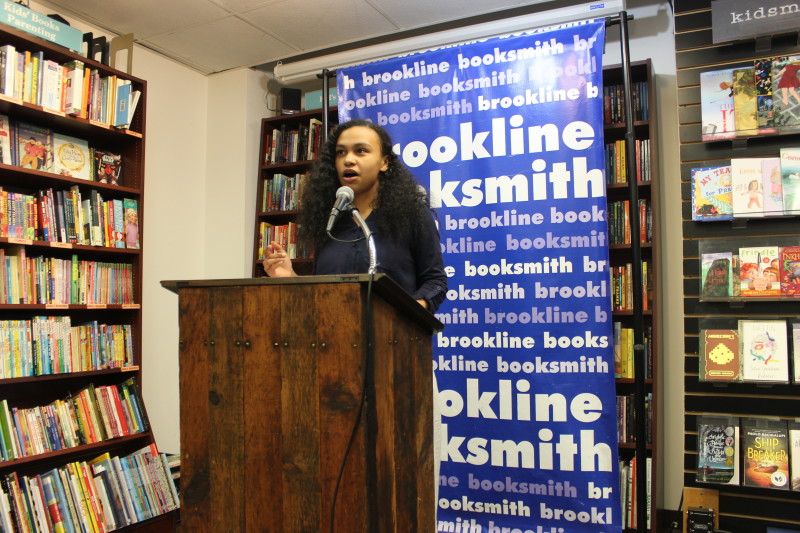 When Elizabeth Acevedo took the podium at Brookline Booksmith to perform from her new YA novel The Poet X, she asked, "How could I write a book about a young woman finding her voice and not let young women use their voices?"
826 Boston poet Tiffany C., an eighth grader at the Boston Teachers Union School, was one of two young readers who opened for Acevedo, performing an original poem entitled "Where I'm From," a personal piece exploring her identity as a Dominican woman.
Acevedo, the 2016 Women of the World Poetry Slam representative for Washington, D.C, where she lives and works, was inspired to write the novel after a student in her eighth-grade English class told her she wanted to read books that featured characters that looked and talked like her.
Thank you to Brookline Booksmith for hosting this 826 Boston co-sponsored event and to Acevedo for inspiring young women to use and share their own authentic voices.
---
← Previous
Students Craft Speeches at the Kennedy Institute
Next →
826 Boston's First-Ever Eat Your Words