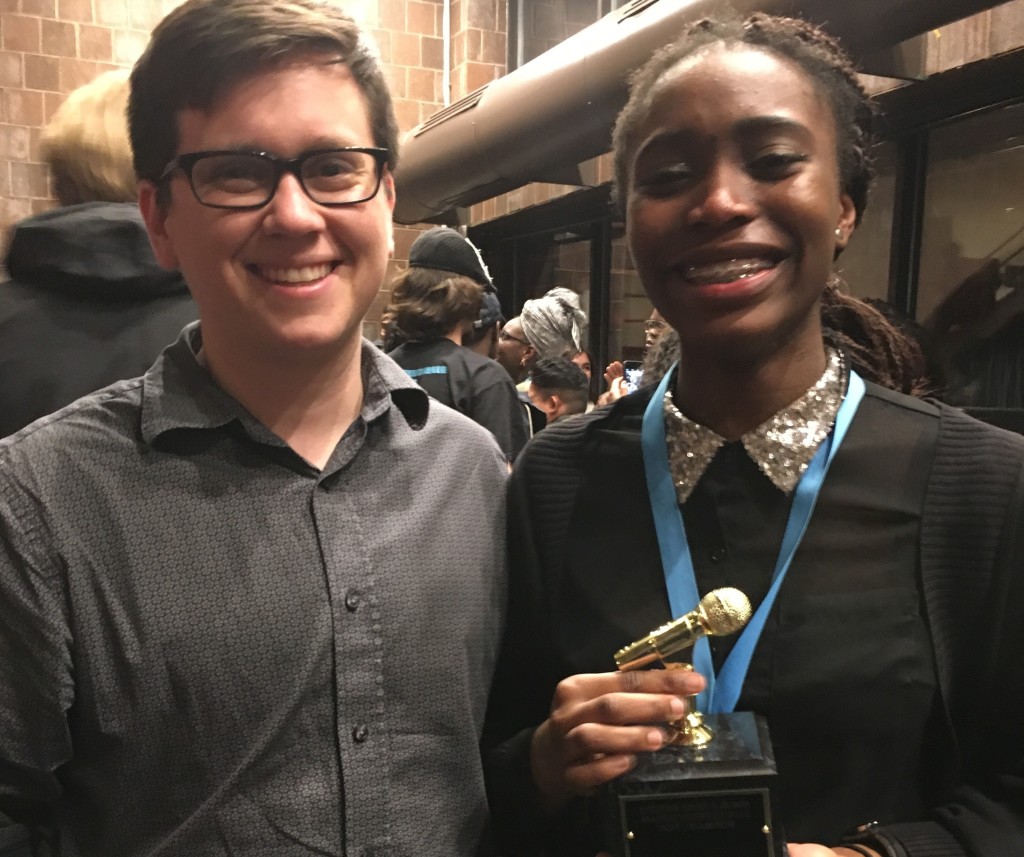 826 Boston is proud to announce that Agnes Ugoji, a senior at the John D. O'Bryant School of Math and Science took top honors in the Massachusetts Literary Education and Performance (MassLEAP) youth poetry championship, "Louder Than A Bomb."
On Friday, April 29, the top ten scoring poets competed to win an individual spot on the MassLEAP team representing Massachusetts at the Brave New Voices International Youth Poetry Slam and Festival in Washington, D.C. this summer.
The winning poets were: Agnes Ugoji, of Roxbury, the 2016 state individual champion; Chinma Okananwa, of Peabody; Temitope Sholola, of Lynn; Kofi Dadzie, of Westborough; and Michelle Garcia, of Lynn.
The 826 Boston team of poets also competed and made it to the semi-finals of the event. We are so proud of our poets and salute the hours of hard work, revisions, training and heart that went into their year of slam poetry.
MassLEAP is a Boston-based collective of poets and educators dedicated to providing a platform for positive youth development through performance poetry. The organization coordinates artist residencies, professional development opportunities and events to build relationships in communities throughout Massachusetts. For more information, visit http://www.massleap.org.
The "Louder Than A Bomb" competition is funded in part by a grant from the Boston Cultural Council and supported by the Massachusetts Cultural Council.
---
← Previous
Hardworking Heptathletes Raise $25,000 for 826 Boston
Next →
Night of 1,000 Stories 2016: ZZ Packer, Dave Eggers and Ryan Miller of Guster