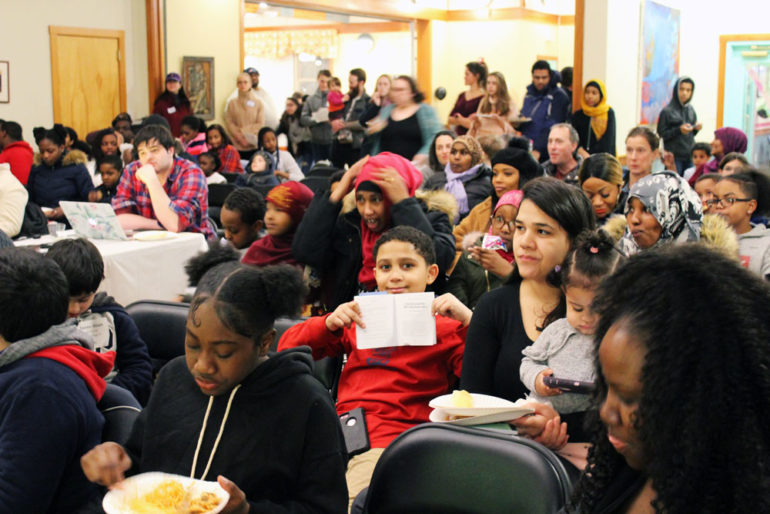 Shamarke M. poses the question, "Why doesn't NASA tell us about aliens?"
A pony named Meltdown throws a party on a sunny day in Pencil Ponyia in a story by Salma A.
Iman H. tells a story about four children who must determine who really stole Jam to clear their friend Peanut Butter's name.
Students in the After-School Writing and Tutoring Program wrote short stories about all things mysterious. On January 31, they celebrated the release of their collection with the 826 Boston staff and volunteers who helped them write, revise, and finalize their stories. After-School Tutoring volunteers have been working alongside students since October to perfect their drafts of stories about all the far-out characters and scenarios one could imagine.
---
← Previous
Erin Moulton, Writer in Residence
Next →
826 Boston at The Wilbur with Angie Thomas