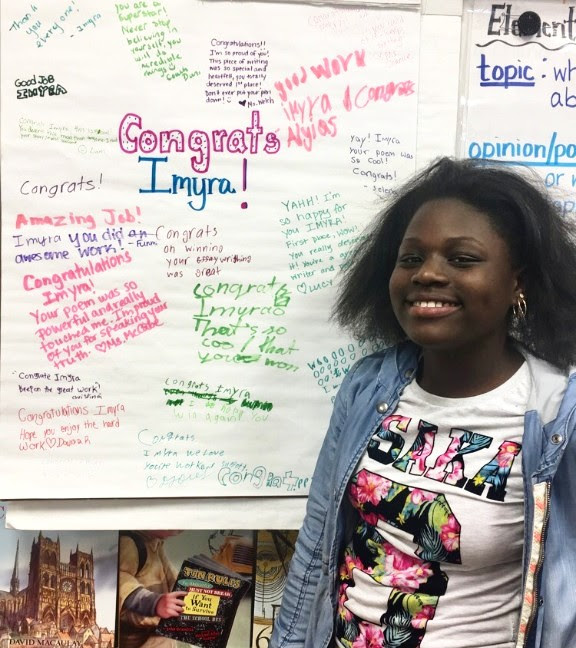 Now 
Ahora, está pais es mi casa,
I live here,
I have family and friends here,
America
-Imyra, grade 5
Fifth-grade students across the country were invited to submit reflections on "Why I am Glad America is a Country of Immigrants" to the Celebrate America Creative Writing Contest. Sponsored by the Clark Lau law firm through the 826 Boston Writers' Room at the BTU School, a fifth-grade class produced their submissions over the course of a few class periods, thanks to the help of our dedicated team and our volunteers.
Imyra won not only the Massachusetts contest, but also the national competition. Imyra and her family will be invited to San Francisco to read her work, "The Blessing of Immigration," at the American Immigration Lawyers Association's Annual Conference on Immigration Law. She will also have the chance to read her work at a naturalization oath ceremony at Faneuil Hall.
Huge congratulations to Imyra on receiving this honor!
---
← Previous
826 Boston Slam Poetry Team Crowned State Champions
Next →
New title: Like the Sun in Dark Spaces