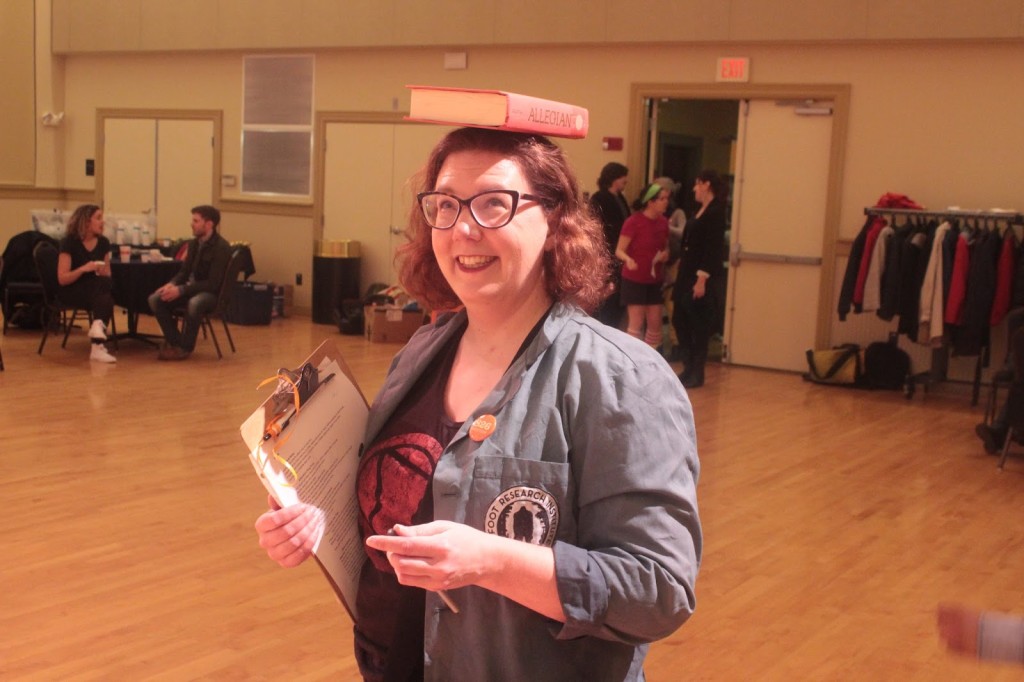 After six grueling weeks of throwing pencils, answering obtuse trivia, alliterative ping pong and the like, our amazing heptathletes have finally completed the first ever Literary Heptathlon!
Due to the stellar efforts of our heptathletes — star volunteers, staff and interns all — we were able to flex our collective fundraising muscles, smashing through the $18,000 goal and ultimately raising more than $25,000 for 826 Boston's free literacy programs! 
The Final Games was a true triumph, with volunteers and staff, past and present, scrambling to compete in a whiplash series of challenging events, including a book balance relay, mini-dictionary cornhole, human bananagrams, alliterative ping-pong, and Infinite Jest shuffleboard.
---
← Previous
Volunteer of the month: April 2016 goes to Rachel Schowalter
Next →
826 Boston team member Agnes Ugoji win's state slam poetry contest