Looking for the perfect holiday gift for your friends, family, an amazing teacher, or an awesome volunteer? Then don't miss the 826 Boston ultimate holiday gift guide! Take a peek and let the stress melt away…
For the Chocolate Champion — Oh My Chocolate ($5)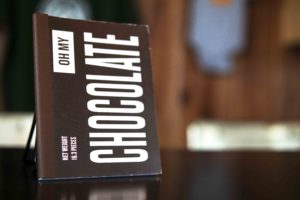 Chocolate lovers rejoice! This book contains sugary-sweet stories filled with chocolate sicknesses, chocolate disasters, and, of course, the dreaded Chocopocalypse. Nutrition facts: Contains 11.9 g of battles, 2.12 mg of rainbows, 13.33 g of total monsters, and your daily recommended value of happy endings.
For the Fantasy Fanatic — 2% of 2% of the World's Stories ($12)
Mind control, frog wars, monsters, queens, half-vampires…need we say more?
For the Bilingual Bookworm — I'm a Flame You Can't Put Out ($15)
¿Hablas español? Entonces este el libro para ti. Explore poems about family, identity, and future aspirations written in both English and Spanish. It's the perfect gift for the poem-lover in your life!
For the Tireless Tyke — And Lester Swam On ($20)
Slow down that never-ending ball of energy with a sea-themed picture book! Follow Lester the leopard shark as he meets a multitude of other ocean creatures on his journey to find a home free of pollution. Cody Van Winkel's illustrations in this heartwarming story are sure to keep your little tyke's attention for at least 30 seconds.
For the Savory, Sweet, or Spicy Scientist — STEM Publication Collection ($60)
Warm-up your taste buds while calculating the proper units of measure! Brimming with new recipes, food-related stories, and a dash of math, this collection of books is perfect for the scientist who's looking for inspiration in the kitchen.
For the Constant Commuter — 85 Cents May Not Sound Like a Lot ($20)
Know someone who's got a long ride into work every day? Full of equitable and forward-thinking transportation innovations, this book is a must-read for anyone who dreams of a stress-free commute.
For the Enriched Educator — Attendance Would be 100% ($20)
Is your favorite educator looking for a great new read? Inspire them to re-imagine the future of education in Boston! With suggestions from students themselves, this gift is sure to make you laugh, groan, and likely discover a new classroom idea or two.
For the Poetry Patron – The Whole World Is Watching ($18)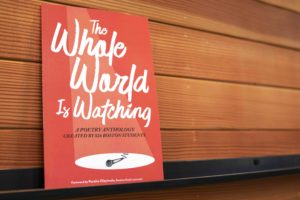 Variety is the spice of life for any prose lover. With 34 poems from over 30 poets, this gift will certainly keep you entertained all season long! Need more convincing? Just read this review from Nina MacLaughlin at The Boston Globe: "The Whole World Is Watching throbs with urgency and intelligence, offering a window into the lives, minds, hearts of this city's young poets."
For the Bigfoot Believer – T-Shirts ($15 – $18)
Don't try to hide it, we know you're a believer. Embrace the majesty of the mysterious sasquatch every day with our Bigfoot-themed shirts. Coming in multiple colors, sizes for all ages, and different designs, you're certain to find something that fits everyone's style.