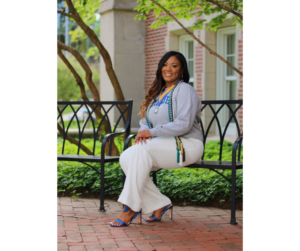 We're so excited to introduce you to Daniela, our new Volunteer Program Manager! Daniela is creative-minded—she is an explorer, a foodie, and a fashionista. And we wanted to share a bit more about her with all of you. 
What are you looking forward to with 826 Boston and this position?
I'm looking forward to being in a place that aligns with my values. I've always been very passionate about working with youth and in areas of self-advocacy, social justice, and youth empowerment. One of my favorite aspects of 826 Boston is the strength-based approach because it gives the student the power to control their session and have a voice in the programs and books we publish; they are at the forefront.
What advice would you give to students and volunteers?
To all students, "never quit your daydream." I learned that in my first year of college and I wish I learned that a lot earlier. I was someone who loved writing, but somewhere along my path, I stopped writing. And it's something I now want to get back into. I used to love writing poetry and narratives, but academics often took the forefront. I lost sight of that passion and being with 826 Boston has helped me revitalize that passion. I wish I never gave up on that daydream.
To all volunteers, never make any assumptions about the students we work with and the community we serve, especially if you are unfamiliar about something. I think we've been taught to make judgments based on what we see. If someone first sees me, they know I'm a Black woman and that comes with so many assumptions that may or may not be accurate. If we make assumptions, it affects how we work with people. Let the student tell you what they feel like telling you and go from there!
What makes you unique?
I'm a sociologist at heart. Interactions matter to me. Whenever I'm in a space or any sort of grouping, I'm very observant about details like body language and individual and group action. I'm always thinking about theories and how they can apply to situations. I love bringing people together and seeing what comes out of those interactions.
What is your favorite book?
My favorite book is I Almost Forgot About You by Terry McMillan. I got that book on my 20th birthday, and it's been both my favorite and hardest book I've read. The book is about a Black woman in her 50's who is an optometrist and has a mid-life crisis. She has everything but nothing at the same time. There was something about the way she puts words together in a sentence that left me in awe. It was hard to read because although the character accomplished everything they wanted to, they felt unfulfilled. It's a story about self-discovery and how self-discovery should happen at all points in life. It's funny and has a hint of romance, too. I think we should always be evolving and trying new things. I recommend the book to anyone!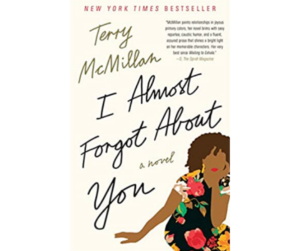 If you could write any piece of literature, what would it be about?
I'd write a love story. I am absolutely enamored with love, and I'd like to write a love story about a queer couple that lived in a world where nobody had prejudice about sexual orientation. Real life often taints beautiful things and forces us to be resilient, but I don't think love should have to require additional resilience. I'm navigating an interesting period of self-discovery as I travel through adulthood, so the story would probably have a little bit of a Bildungsroman style to it. It'd be filled with metaphors, and I'd really try to paint a picture with words by giving everything life and most likely over-describing it. 
What are some of your favorite things to do in your free time?
I'm a huge foodie and love to try new restaurants! One of my favorite places in Boston is Bova's Bakery. They're open 24 hours and I think they have the best cannolis! I also love fashion and creating various styling reels on Instagram. I've always been a creative person and fashion in many ways allows me to express myself.
Where is someone you'd like to visit?
My dream travel destination is Brazil. I'm Cape Verdean and grew up around Brazilian culture. Most Cape Verdeans grew up on Brazilian TV networks, so from a young age, I watched a lot of Brazilian soap operas and music. Brazilian culture is something I'm super interested in, and I've learned a lot about their history and demographics. Their social structure is in some ways similar to the United States but there are also many differences. So I would love to do research there while also being able to explore every unique region in the country.