We've been lucky to welcome many new team members to 826 Boston this summer and fall—and we'd love for you to get to know them better.
Please welcome Karina Enriquez, our new K-12 Programs Coordinator, and Leah Bognanni, our new Out-of-School Time Program Coordinator!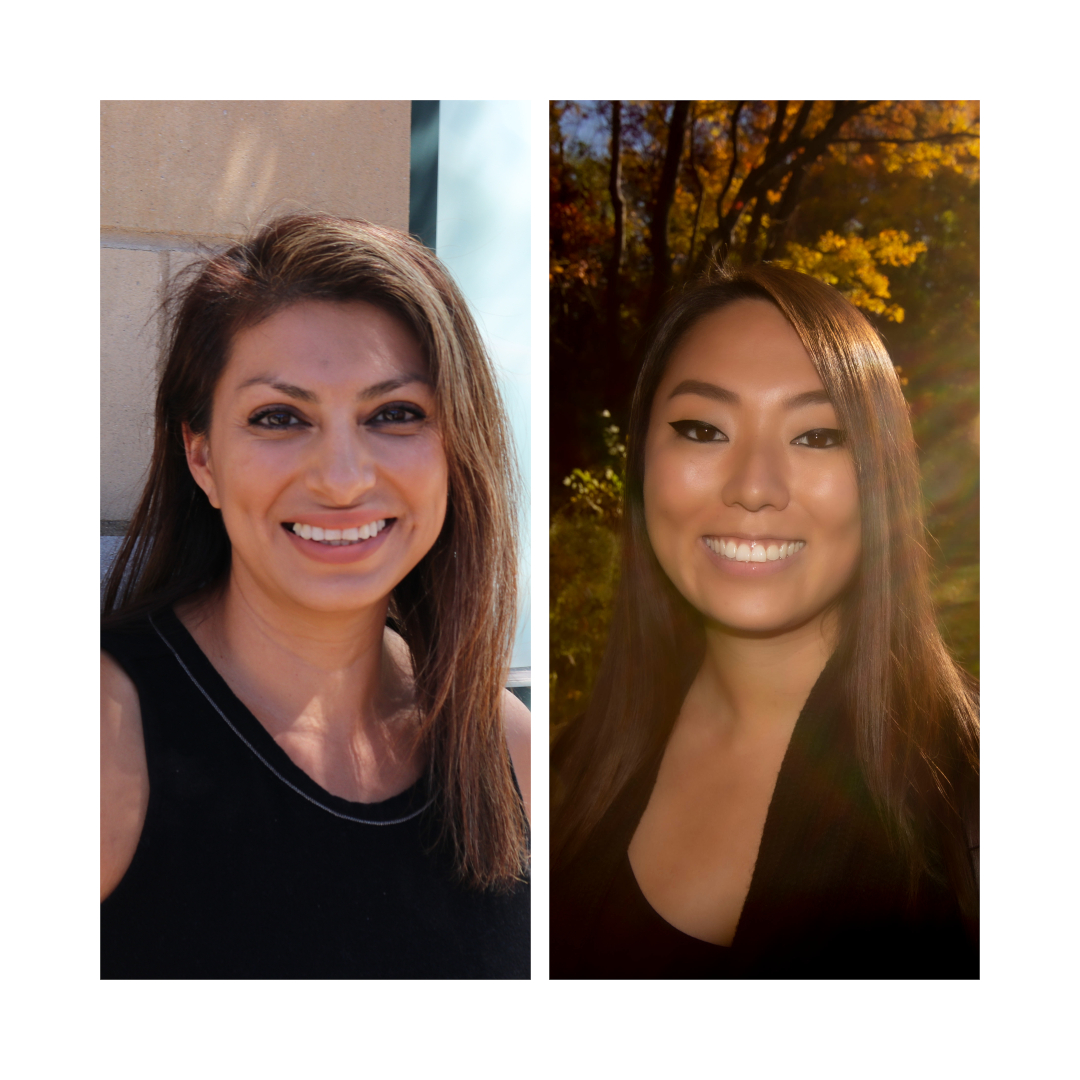 What led you to 826 Boston?
Karina: I heard that 826 Boston was hiring from a classmate in my graduate program. I was instantly impressed with the mission. I could tell that the organization truly centers writing, tutoring, and publishing for students. The team is empowering the next generation of writers and encouraging them to maintain an authentic voice.
As a writer myself, I feel strongly about creating opportunities for students to improve their writing skills and increase their confidence.
Leah: I really love working in the literary arts nonprofit world because it does not feel like work to me. I have always seen creative writing as a lifesaving outlet. To be able to come together with young writers and share techniques for expressing our feelings and improving our emotional intelligence through art is incredibly enjoyable. I love the city of Boston and to work with an organization that amplifies the voices of students here is an incomparable privilege.
What's one piece of writing that really resonates with you right now?
Karina: Anything by Cuban-American author Meg Medina!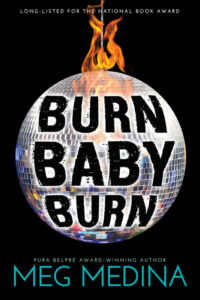 She's such a talented writer that captures Latinx experiences and she writes across a range of genres including picture book, middle grade, and young adult. One of my favorites is Burn Baby Burn.
It's a historical fiction novel, set in the 1970s New York. The main character, Nora, faces violence from her brother, explores a love interest, and struggles to find stability in her home. I just love how Medina creates complex, multidimensional characters that are relatable, and how she builds tension due to conflicting values. As you can see, I'm a big Meg Medina fan!
Leah: The entire first season of I May Destroy You by Michaela Coel, especially episode 4, "That Was Fun", Auntie Luce's Talking Paintings by our wonderful DEI Director, Francie Latour, and We Bare Bears, season one, episode seven, "Burrito", by Daniel Chong, Teresa Hsiao, Madeline Sharafian, Manny Hernandez, and Bert Youn.

What are you listening to?
Karina: Right now, I can't get Ricky Martin's song "Vente  Pa' Ca" out of my head.
Leah: Lately, it's been Tobe Nwigwe, CHIKA, Young Thug, Lil Nas X, PARTYNEXTDOOR, Tai Verdes, dvsn, Cordae, Lunay, Anuel AA, Ozuna, Bad Bunny, Joyner Lucas, Paul Willis, Mac Miller, BIA, Chynna, TOBi, Lana Del Rey, Ivy Sole, and nafla.
Doing any writing?
Karina: Yes! This semester I'm in a writing mentorship program at Simmons University. I'm paired up with an executive editor from a local publisher and I'm working on three picture book manuscripts.
Leah: Yes, feels like draft eight billion of a comedy-drama television pilot I'm writing about my experiences being born in South Korea, adopted, raised by Italian Americans near Boston, and navigating chronic liver disease. Been getting feedback from my manager and doing endless rewrites as we pitch it to executives. Also working on another pilot with Hillman Grad production company about epigenetic inheritance of trauma, a children's animated show about creative writing, and an adult animation script about whiptail lizards.
What's a lesson that you've learned through your work with 826 Boston so far and how has it impacted you?
Karina: At 826 Boston, I have learned so much about nonprofit management. Over the last couple of weeks,  I attended training sessions that include programmatic knowledge, project management, annual planning, and individual professional development.
I was pleasantly surprised with all the learning opportunities. Right now, I feel so lucky to be part of an organization that really invests in their team. I learned that preparing a team with the tools and knowledge to be successful goes a long way. Overall, it has been an incredible learning experience. 826 Boston has already made a major impact in my career.
Leah: Not so much a new lesson, but working so far has been an incredible reminder that we are all learners. There is so much in this world to be explored and there is an endless amount of new information we can all gain from one other. It doesn't matter if we are a teacher, a student, a tutor, an adult, a child, a teenager – we all have invaluable perspectives and knowledge to contribute in any room. It is all of our unique and individual experiences collectively that make our community a wonderful place and I am endlessly appreciative for all of the students, families, and coworkers I have been able to share this experience with so far.
Why do you think the work of 826 Boston is so important today?
Karina: Writing is such an important skill set! We often associate it with English Language Arts and creative writing, but writing transcends all grades, subjects, and careers. But on a more personal level, I think the organization is fostering creativity and a passion for writing at a young age.
As a child, I didn't identify as a writer.
It wasn't until graduate school that I saw myself as a writer. Thanks to amazing professors that helped me build my craft and confidence. I was encouraged to explore my unique Latinx voice and pursue writing.  Had I received that writing support as a child, I would have discovered my passion for writing sooner.
So, I think it's important to continue creating those writing opportunities for young students. And 826 Boston is building an arsenal of diverse writers!
Leah: The work at 826 Boston is undeniably important today and every day because we are collaborating across communities to make sure writers' voices are seen, heard, and respected. We improve confidence in literacy skills, all while exploring the creative corners of our minds and having fun while doing it.