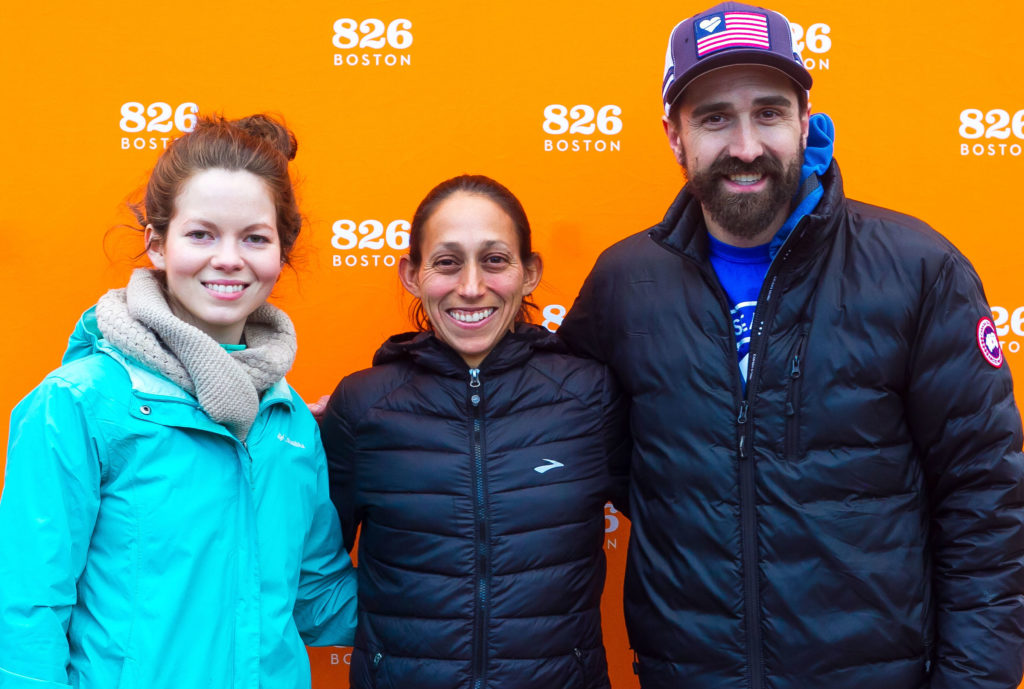 Ready to go the distance (26.2 miles, that is) for 826 Boston's free writing and tutoring programs?
We're looking for two runners for the 2020 Boston Marathon, as part of the John Hancock Marathon Non-Profit Program—and we'd love to have you join our team.
Yes, I want to apply to run the Boston Marathon for 826 Boston.
Last year, with the help of 700 volunteers, we supported nearly 4,500 students with their creative and academic writing, published the writing of more than 1,000 students in original publications, helped hundreds of seniors craft their college essays—and we did it all completely free of charge to students and their families.

This work wouldn't have been possible without the support of our amazing donor community, including last year's runners Teddy Hook and Sarah Payne (pictured above with 2018 Boston Marathon winner Des Linden).
Send in your application to run the 2020 Boston Marathon today.
We'll review applications on a rolling basis until November 1. Don't forget to mark your calendar: this year's Boston Marathon is set to take place on Monday, April 20!
---
← Previous
826 Boston Poets on BBC Radio 4
Next →
Celebrating LatinX Heritage with Dariel Suarez