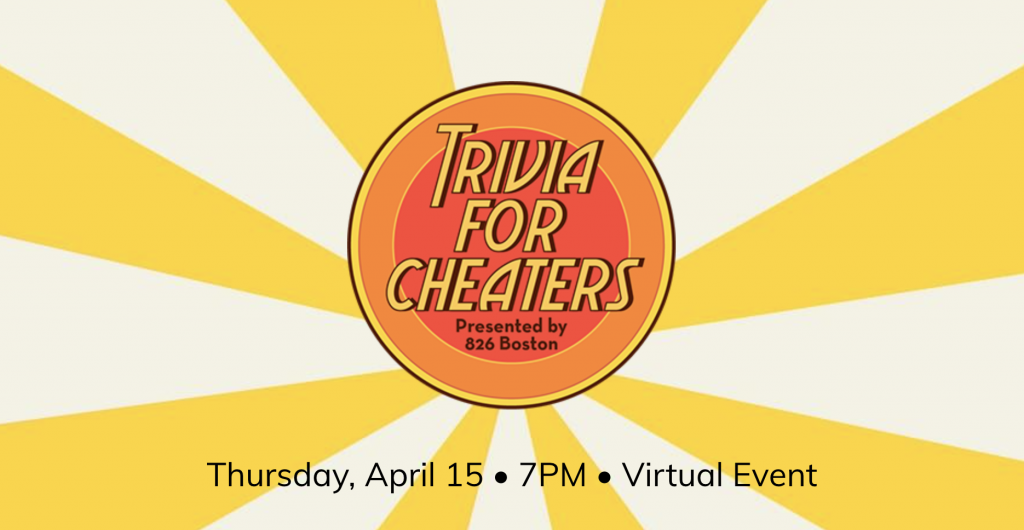 Join us on Thursday, April 15 for 826 Boston's Trivia for Cheaters, the competition that invites you to cheat, drink, and be merry—all for a good cause.
Special guest Meredith Goldstein of The Boston Globe will set the tone for the evening, as we join together to raise $30,000 to provide students with the resources to advocate for themselves, make their voices heard, and become published authors through 826 Boston's free writing programs.
Assemble your smartest, most devious, trivia-loving friends and family to register today! The more you and your team raise, the more helpful cheats you will unlock that will give you a leg up on the competition during our live trivia game. Speed and accuracy will also determine how quickly you'll climb the leaderboard.
Each member of the winning trivia team will receive a free class to learn the art of the handmade dumpling with Mei Mei, two-time winner of Boston's Best Dumplings from Boston Magazine, so sign up now!
Special thanks to BookBub, our presenting sponsor for Trivia for Cheaters.
---
← Previous
Writing with Heart: Meet 826 Boston Alumna Oriana Barros
Next →
February Workshops: A Wonderful Week of Imagination!