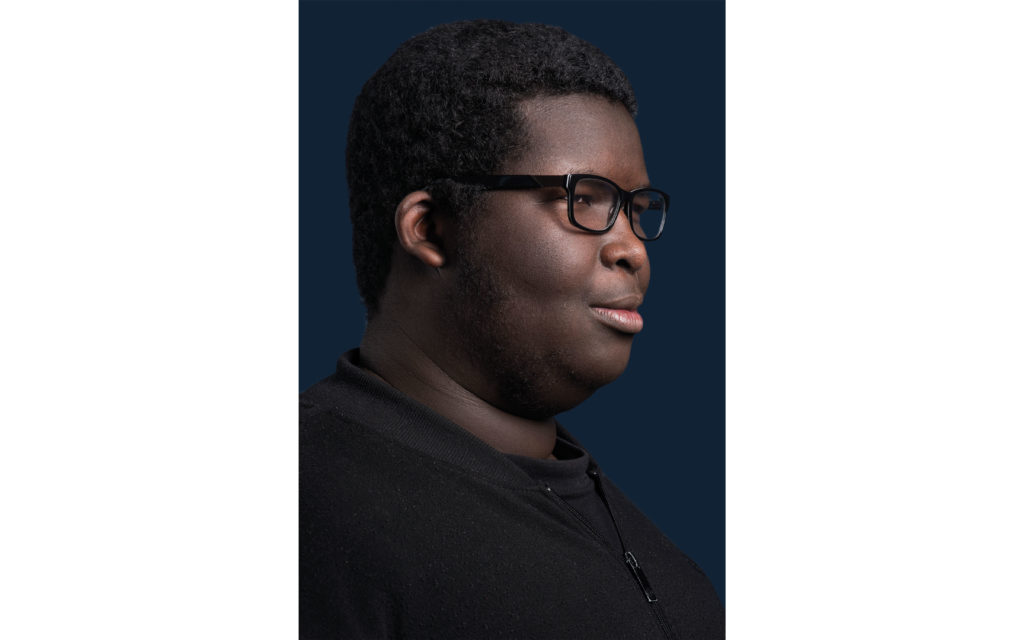 Portrait photography by Jennifer Waddell.
I am more than just a gamer.
I am a commander,
I have led hundreds of armies and taken down thousands more,
My enemies fall by a push of a button
And I've caused cities to fall by a flick of a stick
And build many empires by a wave of my hand
I am a protector
When the masses call, I answer
I've withstood many shots and many swords
I am the wall that protects all within
And I fend many intruders with my bare fists
I am a creator
I build the impossible
Buildings that would last for centuries
Walls that never break
And engrave history into stone
Yes I am a gamer, but don't you dare underestimate me,
For with a controller in my hand, I can bend the world to my will.
---
---
---
The Whole World Is Watching
"The Whole World Is Watching throbs with urgency and intelligence, offering a window into the lives, minds, hearts of this city's young poets." —Nina MacLaughlin, The Boston Globe. 826 Boston's first poetry anthology brings together the work of 8th-12th graders in the Writers' Room programs at the John D. O'Bryant School of Mathematics and Science, the Jeremiah E. Burke High School, the Boston Teachers Union K-8 School, Boston International Newcomers Academy, and the Rafael Hernández K-8 School. Foreword by Porsha Olayiwola, Boston Poet Laureate.
View In Store
Read more from this book »